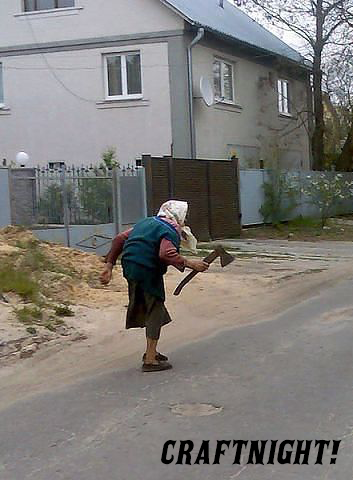 TONITE! CRAFTNIGHT! >> WED • Oct 10th, 2018 • 

Akbar • 9pm to midnight (or later!)

 


Craft Project: Halloween Bottlecap Necklaces!


*******$4 PABST/TECATES • $5 Cocktail Special: Sip to Win!
*********$3 suggested donation, please!
Is there anything classier than a bottlecap necklace? I thought not. I'll make this quick: COME IN and see us, because bottlecap necklaces are your ticket to high end living. Once you put this premium, handmade joy of joys around your neck, I'm just tellin' ya, you're gonna get the promotion. You're going to GET THAT RAISE. You'll find all the lovers, you'll impress all the dreamers, the downtrodden will be lifted, the lambs will eat the lions on toast.
Perhaps that last part is a bit much.
I can't guarantee everything, but I can guarantee that love's in need of love today, and we have that, just a room full of colors, beads, and love. You want some? Come in and be with your people, the ones who like dim lighting and bottlecaps.
See you at the Craft Table,
JP Craft Captain
---
THINGS GOIN' BUMP IN THE NIGHT for OCTOBER
Gothtober is LIVE, we've launched, go see! 
The Gothtober Countdown Calendar reveals the work of a different artist EVERY DAY counting the days down to All Hallows Eve. Contributors work their butts off to bring you the scary, the silly, the strange, the macabre, the terrifying, the weird and wonderful best and brightest vignettes made for you to enjoy! So… you should look at it, since you don't have to go anywhere or do anything but click the above link and experience PUBLIC INTERNET ART that is hand hewn and FREE! I am the instigator and curator of this project, this will be our SIXTEENTH glorious bag of tricks-n-treats!
>>>>>>(Also… it's not censored, please screen Gothtober Pieces before watching with young-uns!) 
---

MONDAY OCTOBER 22nd at Akbar 7:30pm >>> WITCHY BINGO!!! • A LIVELY and lovely evening of gambling and Halloweeny FUN, complete with music, cocktails, gurlz, bois, ballz, and all that enthralls! RSVP if you DARE! >>>>FB EVENT INFO
CrafNight! 9pm • Wednesdays • Akbar >>> 4356 W. Sunset Blvd. Los Angeles, CA 90029 >>>>>> www.craftnightlosangeles.com
---
OCT 24th >>> CRAFTNIGHT PUMPKIN CARVING PARTY! 7pm EARLY START TIME AT AKBAR!!! 
BYOP – Bring your own pumpkin! [$3 walk-in, space available upon who gets there first!]
VIP – Very Important Pumpkin, BUY TIX NOW!!! 
---
OCTOBER 31st >>>LAST CRAFTS OF OCTOBER! 
LAST CHANCE Halloween Crafts [our regular $3 affair] OR Get tickets to the ULTRA CRAFT CANDY DISH WORKSHOP with JP! 
Regular crafts will be in the rumpus room as usual, music, etc. the whole nine yards. However… if you want a BEAUTIFUL and lovely vintage-style Halloween candy dish that lasts all year round, support your local non-profit and get a ticket to our Candy Dish Workshop! It comes with appetizers and all the supplies you need… and it's deluxe… we use HOT GLUE OMG!!!