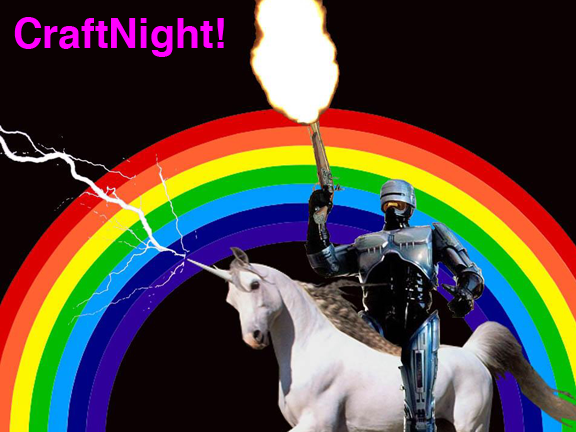 This Wednesday, June 10th, 2015 from 9pm until midnight (or later) at Akbar, it's CRAFTNIGHT!!!
Project: Rainbow Necklace 
$3 Processing fee, please
$4 Drink Specials, you're in good hands with Akbar
[Attend an Artist Block Talk with JP THIS THURSDAY! Also other things! [info below]
Just in time for LA PRIDE is our oh so posh and showy RAINBOW NECKLACE KIT that you MUST have. Darlin' it's that time of year, where you gotta flaunt your queer. Honey, these colors don't run, we will be waiting for you with all hues blazing so that you can create your very own bejeweled adornment for the high holidays of LGBTQ visibility, activism and kickass celebration!
I certainly hope you're planning your outfit, you don't want to be a colorless blah out there on Santa Monica when party weekend hits.  In the name of legal equality and social acceptance, you'd be so classy to put on something sassy or brassy in honor of those who fought before us, and those who are fighting now. This means if you CAN be visible this month, DO IT.
Here's the parade info, in case you wanna get a nice tan and give a cheer to some fine upstanding queers this weekend!
Parade Day/Time: June 14th, 11am
Parade Starts: Crescent Heights and Holloway, moves westward
Parade Ends: Santa Monica and ends at Robertson.
Bathroom spots: Crescent Heights, Sweetzer, La Cienega, Palm, and Robertson
See you at the Craft Table,
JP Craft Captain
www.crafthead.com
www.akbarsilverlake.com
SIZZLING SUMMER SYMPOSIUMS
JUNE 11th: ARTIST BLOCK TALK WITH JP (that's me) at Echo Park Film Center! I'm an artist and I know things and I have advice about artist blocks, and making stuff! Come get knowledge and treats! More info FB Event
JUNE 12th: DYKE DAY in ELYSIAN PARK! Free, all-ages, inclusive DYKE EVENT! Find out more!
SPONSOR BILL COLE!!! You know the beautiful blue-eyed door fellow at Akbar? He's stern but ever so amiable? That's Bill Cole, and he's doing the AIDS Walk San Francisco. Please send some cash toward his campaign! 
COMING UP IN SUMMER>>>> CraftNight Campfire Resort at Akbar, Bears in Space, Bingo… oh it's a great month!