CRAFTNIGHT! @AKBAR! 9pm • March. 13, 2019 • St. Paddy Sand Art! Suggested donation is $3, but we won't turn anyone away for lack of funds or too many funds, lol. Your donation goes toward supplies for CraftNight and SparkleBlob programs.
We haven't done sand art in a dog's age, so it's high time we did some, in the shape of leprechaun heads, rainbows, and shamrocks! There will also be some supplemental St. Patty crafty surprises while supplies last for earlybirds and newcomers!
There's a LOT of Irish walking around the City of Angels, most unlikely turning out to be ME, lol. Thanks to some fun and lively results from 23andMe, I found out that I'm around 15.7% British and Irish, with likely connections to places like Tyne and Wear, Greater London, County Cork, and County Limerick, to name a few. Thus, I'm in the mood to celebrate!
We want you to have your crafts in time for St. Patrick's Day, which is not nearly the jamboree-drinking and partying fest that exists on the east coast. But we're gonna do our BEST. Give the crafts you make tonight to someone who could use a bit of luck in their day. Wear green, pinch butts, find rainbows, seems like a pretty good to-do list.
If you want to celebrate in an especially raucous and fun way, join us for upcoming festivities with Bet Yer Bottom BINGO SHAMROCK EDITION this St. Patrick Sunday! Prizes galore, terrible jokes, boozy giveaways, and probably a limerick or two, after all, it's my heritage and I want to share it with you.
See you TONIGHT at the Craft Table, JP Craft Captain
March Antics:
---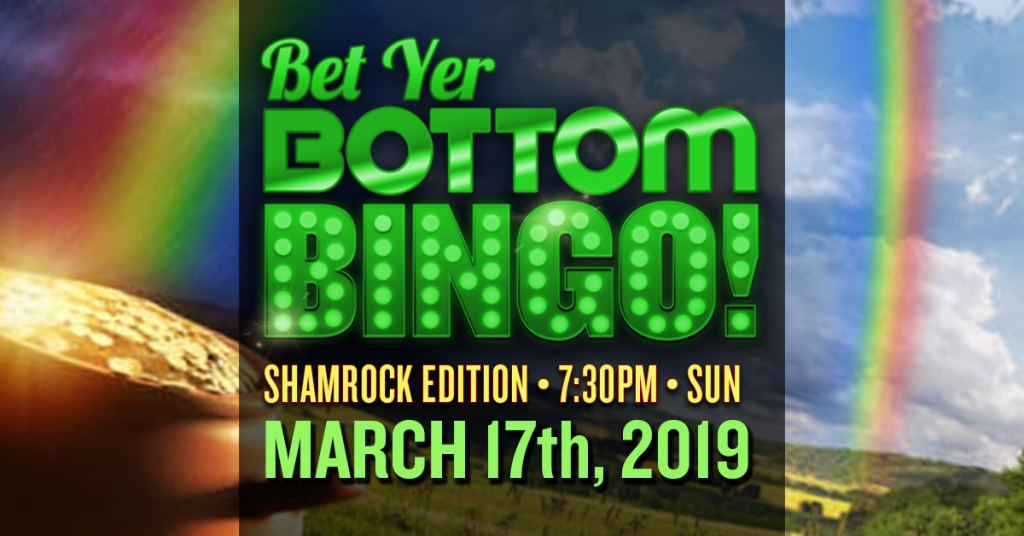 BET YER BOTTOM BINGO! 7:30 – 10pm MARCH 17
Details HERE!
---
March 20th – FIRST DAY OF SPRING! Flowerpot Craft!
---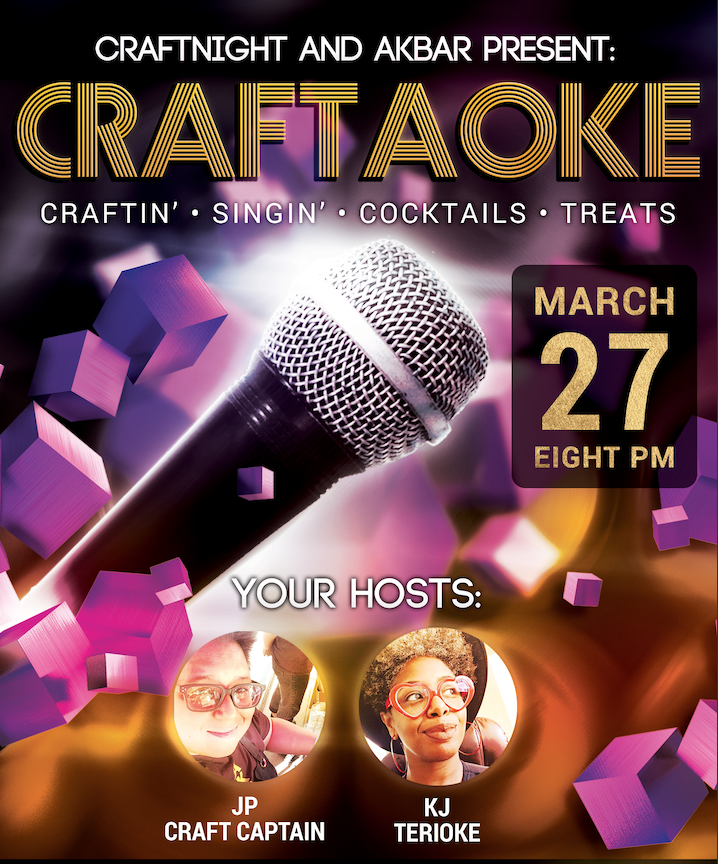 CRAFTAOKE!
8pm @Akbar, it's a rollicking good time featuring our special guest, KJ Terioke and a rollicking good painting puzzle craft!
More info HERE!
---
JP Happy Hour Mondays, 4pm to 9pm! March 18th, 25th 
---
April Craft Preview: Kites, Banks, Necklaces, Windchimes and MORE!!!