Hello, happy day whatever, welcome to NOT CraftNight!
In lieu of our usual in-person soiree of cocktails and crafts at Akbar, I'm sending you vibes of bohemia and great cordiality through my computer monitor to yours. Get yer crayons ready…
Here's the very latest coloring page I made for you JUST NOW that you can print, color and enjoy in your habitat. It's PeeWee Herman riding a jaguar, chest hair out, space boots on, jaguar blowing bubbles from corncob pipe. CLICK HERE GET IT NOW!!!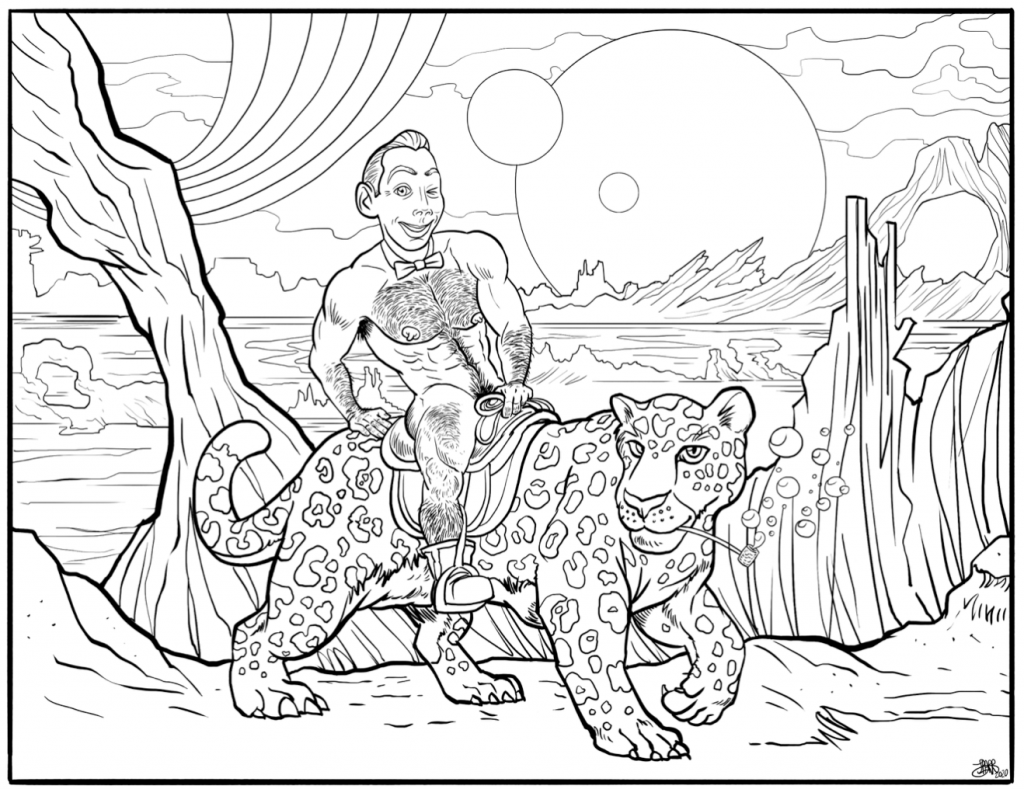 How ya doin? It's been a weird moody week. When things are not going my way, one or more of these three things solves up to half of every problem:
Drink a BIG glass of water
Take a nap
Eat an apple
These actions/findings are not scientific or proven, it's just a personal at-home philosophy currently in development. Lemme know if any of these remedies have worked for you.
Sending artsy fartsy love,
JP Craft Captain
On with the distractions, because life inside is LIVING!
The Introspective Option <<< Daily Creativity Pact? Suleika Jaouad started the Isolation Journals project. Sometimes I just read it and then I don't do it. But sometimes I do it, and I like it!
Matt Damon <<< adopted by a small seaside Irish village! Remember Contagion when he played a Hollywood pandemic dad? Now he's a real pandemic dad kickin' it with his fam in the land of saints and scholars!
The Louis Vuitton Foosball Table <<< Unveiled just last week, and at only $93,000.00!!!! Get yours today! Perfect timing!
Super Fun Music Quiz <<< Okay so you meet someone who has never heard of Ella Fitzgerald… or The Byrds… or Van Halen. What songs do YOU remember?
Four Leaf Clover in Resin? <<<< YESSSSS! MAKE IT! It's toxic be careful, but you'll be SO LUCKY!!!
The Spy Who Loved Me <<< 1977 Roger Moore Bond, skiing, Egypt, the ocean, startling/arresting fashion, antiquated ideas, and so many wonderful old-fashioned telephones. And the villain, Jaws… remember JAWS????
Daily Wellness on Spotify <<< A mix of music and wellness for your entire day, every day a new one! It can make things ploof along.
---
EAT A FOOD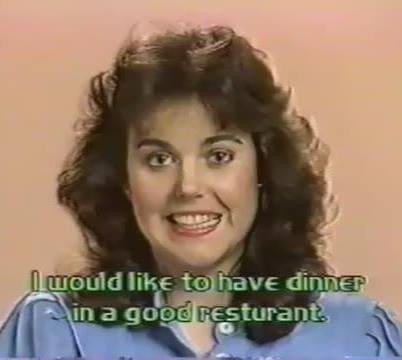 The Kitchen <<< Akbar's closed, but The Kitchen is still cookin! Serving take-out orders (limited menu, check our site for available items) from 5 p.m. to 9 p.m. daily. Also delivery through Postmates. #TheBESTChickenSoup
Yuca's on Hillhurst <<< Open for TAKE-OUT and DELIVERY! Order delivery via GrubHub. Call in your take-out order at (323) 662-1214 #cochinitapibil
Roscoe's Chicken & Waffles <<< Open, available for pickup or delivery. See? Sometimes we CAN have nice things. Postmates, UberEats, GrubHub, DoorDash #CarolCSpecial #ObamaSpecial
Elf Restaurant <<< Legendary tiny romantic veggie restaurant still in operation! Order food and natural wine via  Caviar  (free delivery) or call them: 213-484-6829 for sidewalk service.