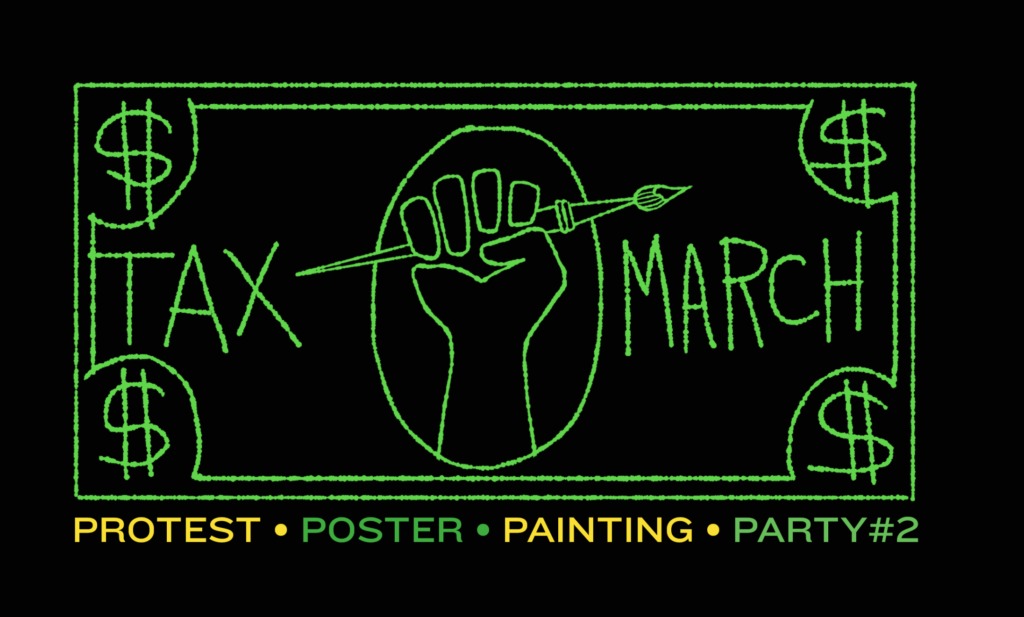 April 12th, 2017 from 9pm until midnight (or later) it's CRAFTNIGHT!!!


Project: Protest Poster Painting Party #2: TAX MARCH!

  
FREE TO THE PUBLIC (Donations Welcome) please RSVP on the FB invite so I can have enough materials!   


$4 Drink specials!

Akbar: Gay by Birth, Fabulous by Choice!

   
Yep, we have to get off our asses again.
Come on, we made it easy for you, we have brushes, paint, music and cocktails, that's some MOMENTUM if I ever saw any! Just walk in and make your signs for the upcoming tax and science marches, because fairness in taxation is mandatory for us (so it should be mandatory for the president), and also, science is real.
I do not EVEN want to hear that you're tired and exhausted already, it hasn't even been 100 days. A lot of CRAP has happened already, much of it completely nightmarish and unacceptable, which is why you can't just stay at home eating triscuits and hiding under the covers. We've come too far to go back, we must push forward with everything we've got, we've got to give these bozo clowns in office a fight.
CraftNight will continue to reliably create and communicate pro-democratic happenings and messages in the form of "Craftivism" to keep the energy up and our visibility consistent and strong. CraftNight's weapon of choice is ART, pushing back against current efforts to mislead the public, disregard accepted norms, and centralize power.
The conservative republican agenda doesn't care about art or culture, but art is integral to our society, providing the inspiration and free-thinking that inspires change. Art is one of the protective factors against authoritarianism!!! So finish your triscuits, get out from under the covers, put on your outside pants, and join us for a night of poster painting, cocktail drinking, and getting ready to fight for what you stand for on April 15th (TAX MARCH) and April 22nd (SCIENCE MARCH). 
See you at the Craft Table,
JP Craft Captain
PS – I know many of you are also donating funds, supporting local orgs, volunteering, making calls, signing stuff, making/doing your own art to protest and tell our government they're "doing it wrong" thank you for kicking butts!
---
UPCOMING CRAFTS, ETC.
April 19th – Luv Snail Photo Kit
April 24th – Bet Yer Bottom Bingo! • Akbar • 8pm – 10pm • Numbers, balls, boys, girls, prizes galore!
April 26th – Science Sticker Crafts! Cut-n-Color your own! Science!
May 3rd – Bus Craft! I know you want a 3-D paper bus, because public transportation ROCKS!
May 10th – Ship Craft! Saiiiiiiilin' takes me awayyyyy to where I'm goin….