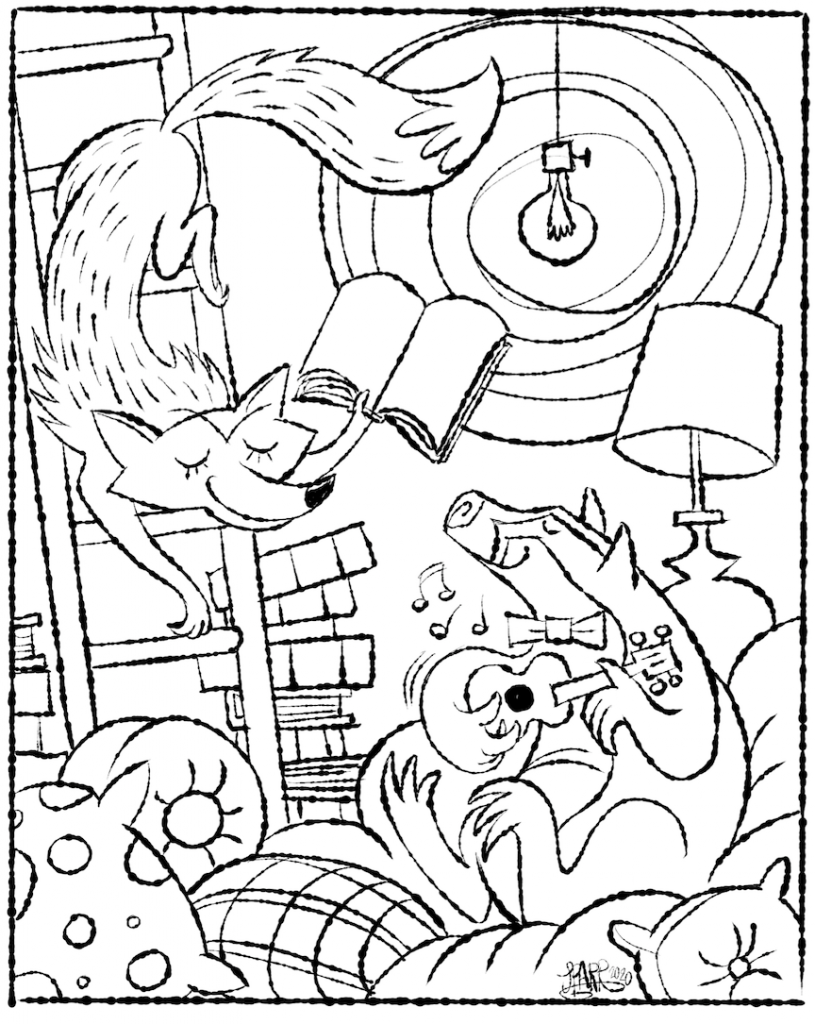 Welcome to the weekend, as we're cooped inside for a bit of a long haul, it's time to read alllll those books you've been meaning to read! Or learn something new, like ukulele, or pick up that instrument and do some noodling! Or watch TV? I dunno… or COLOR! Yes, get your Fox-n-Badger coloring sheet here today!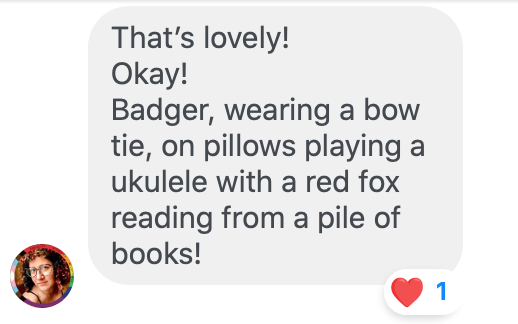 I've received so many marvelous requests for coloring pages, but I knew when I read this that I REALLY WANTED TO DRAW IT!!! Thank you, Dalia, for fox and badger love.
I don't really understand the mechanics of the Badger's paw/fret placement, and the fox is on a ladder, not on a pile of books. Also this is coloring pages, so the fox MIGHT be red, but it's up to the crayon-holder to really make that kind of decision. Hope you don't mind those discrepancies, lol.
CLICK HERE TO DOWNLOAD READING FOX & UKULELE BADGER!!!!