It's International Women's Day! 
In honor of that, and Women's History Month, CraftNight would like to offer you a chance to download and print these drawings on sticker paper, color them in, and stick them anywhere you please! We made them at CraftNight last week, and they were a HIT, and they totally work, and they'r lots of fun to color! And if you don't have sticker paper, just print 'em out and make bookmarks, or cards, whatever!
Featuring: 
The Statue of Liberty!

Audre Lorde!

Statue of Justice holding a Labrys!

A Taco!

A Beaver!

A Clam!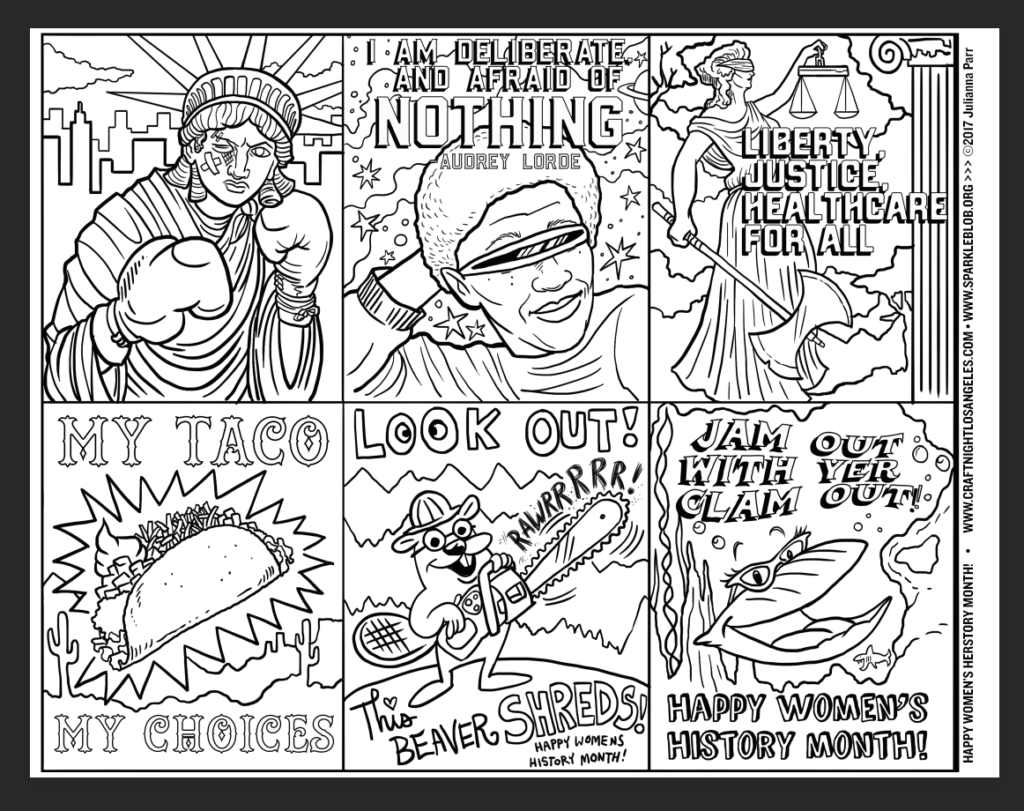 [maxbutton id="4″]
See you at the Craft Table,
JP Craft Captain