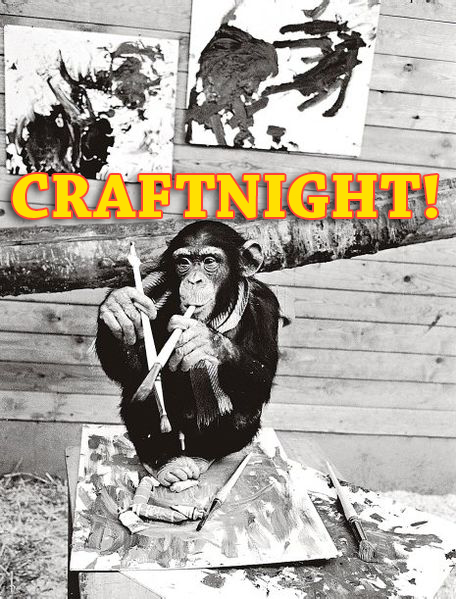 TONIGHT! Wednesday Feb 17th, 2016 from 9pm until midnight (or later) at Akbar, it's CRAFTNIGHT!!!
Project: NEON MONKEY DOOR HANGAR in honor of CHINESE NEW YEAR!!! 
$3 Processing fee, please
$4 Drink Specials at Akbar: At the Corner of Sassy and Crassy 
Apparently, the year of the monkey throws everything into flux, and anything can happen. It's a lightening fast-paced year with fiery motivation and fantastical feats of individual expression!
So I thought we'd make neon monkey door hangers.
You can think about the doors you want to open this year and walk right through them!
I know it's rainy, but that never stopped a monkey. Come on in!
See you at the Craft Table!
JP Craft Captain
COMING UP: 

 
February 24th – Princess Ice Castles
March 4th – Adorable Finger Puppets

TUESDAY February 23rd BINGO: Tuesday 8pm to 10pm it's Bet Yer Bottom Bingo the night of fast and loose chances in your favorite bar with knock-out prizes and big bottles of booze! Boys, Girls, Balls, and that winning feeling!