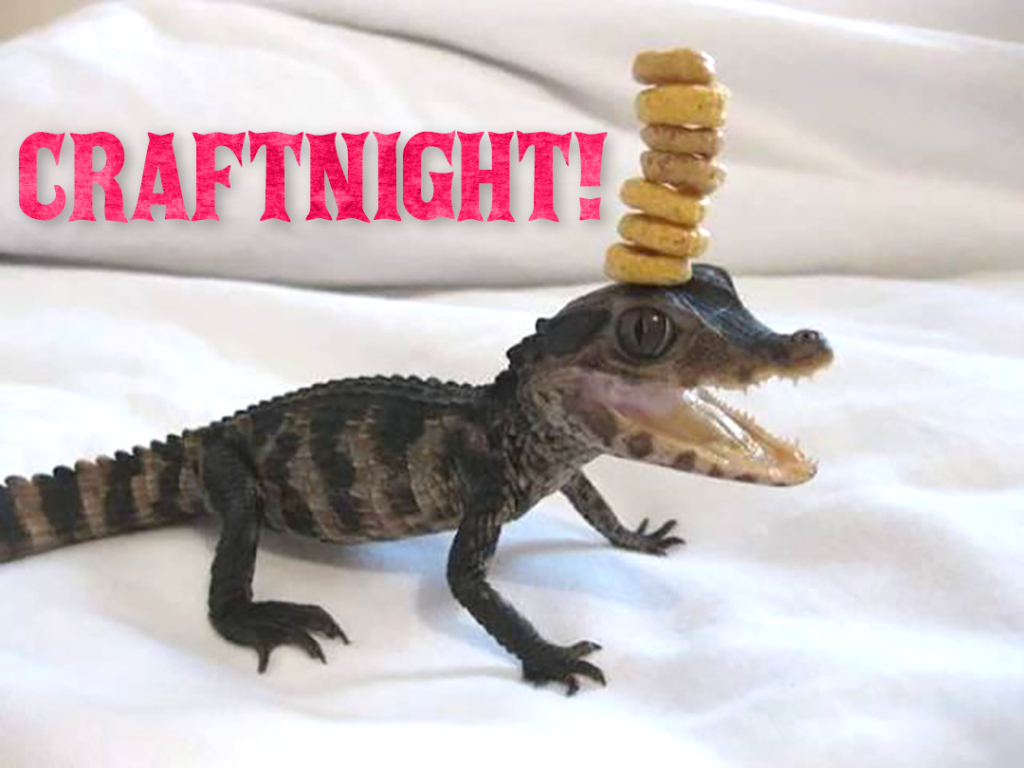 This Wednesday, April 25th, 2018 at Akbar it's CRAFTNIGHT! 


Project: Spring Foam-n-Puffball Creatures




*******$4 PABST/TECATES • $5 Cocktail Special, everyday's a holiday!     

    
*********$3 suggested donation, please! #ScrappyNonProfitThanksYou 
I've got some NEW varieties of Springtime creatures for you to assemble and decorate for this week! Some of them are ladybugs, some might be chickens, could be a caterpillar or a hare, I'm making sure we have a good variety of items so that you have the very best crack at all the crafting sundries available to you. Pop in and enjoy climate-controlled crafting with a cocktail! 
The temperature keeps doing weird things, and so does the air quality. This is how we do Spring in LA, a fickle fluctuation of hot or cold, windy or still, overcast or clear… and it'll do that until we hopefully hit "June Gloom" which might arrive anywhere from May to June.
LA Springtime Tips: Don't put away the fan, or the heater just yet. Keep your water close and your allergy meds closer, buy extra chapstick, neti-pot the hell out of your sinuses, get those tissues with lotion so your nose doesn't fall off, wear layers and take a light jacket everywhere you go. It is warming up this week, according to the forecast, and pollen counts are not off the charts, but pretty decent, and tiny funky particles are kickin' up and making the air kinda gross but not unlivable, which means, there's fun stuff to do this weekend! 
Venture out for some Queer fun! The first, on Saturday, is an all-ages family event, and Grand Park never disappoints when it comes to fun! I'm performing in a line-up of GREAT PEOPLE! The second event I've listed here is a 21-and-over event, a fundraiser at the Eagle for Dyke Day! Come on out, have a brew, get some raffle tickets, get spanked, enjoy convening with friends to support our upcoming day in the park! Details below!
See you at the Craft Table,
JP Craft Captain
---
END OF APRIL FUN!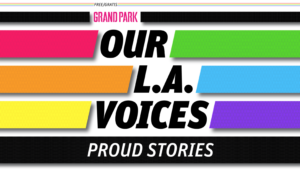 APRIL 28th at GRAND PARK from 2pm to 3:30 your Craft Captain, JP, is in the Line-Up of presentations for OUR LA VOICES!   It's a KID-friendly all ages jamboree!!! Miss Barbie Q – Host, D'Lo, Pip Lilly, Kacy Bushemi, Ofelia de Corazon, Steven Reigns, Alexandra Grey, Paul Outlaw, Odious Ari, Asher Yap, Robert Patrick, Julianna (JP)Parr, Billie White Acre WE MADE YOU A THING COME SEE!!!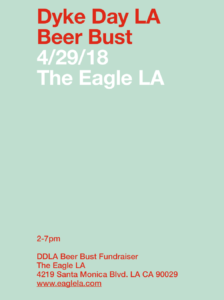 APRIL 29th it's the DYKE DAY FUNDRAISER at the EAGLE • $5 Door • Raffles • Prizes • DJ • Beer • BBQ • Friends More info here on FB Event