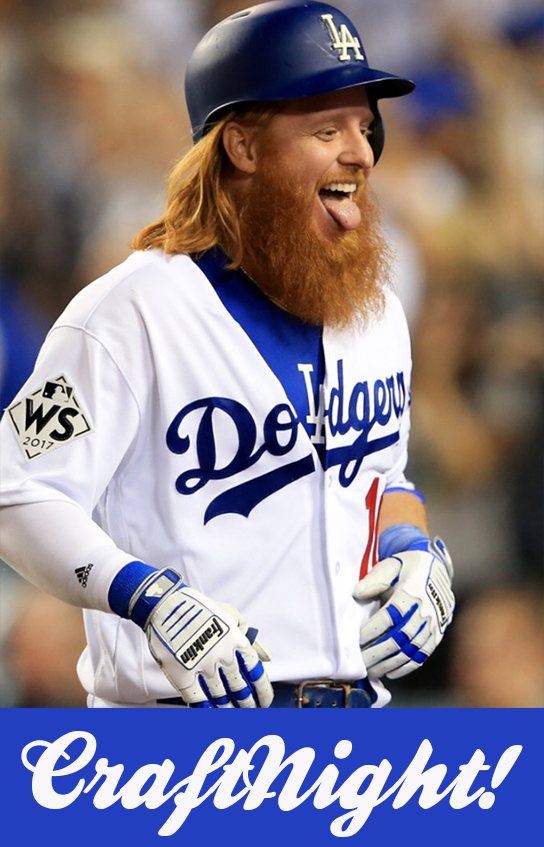 TONIGHT! Wednesday, November 1st, 2017 at Akbar from 9pm to midnight or later it's CRAFTNIGHT!!!
****Project: ENGAGING HAPPY HARVEST OWL PENNANT!
*****$3 Donation Please 
******$4 Drink specials! Akbar: GO DODGER BLUE!!!  
OMG GAME SEVEN!!!!
We have it playing at the bar, and if your nerves are on edge, come in and watch the game while sipping a COCKTAIL! And we're celebrating a certain bird this month, but not the bird you're imagining… it's an owl, and it's on a lil' banner/pennant type thing, perfect for hanging on your door, or wherever else you need a Fall Reminder. I've got all the sparkly gee gaws to go with it, you just gotta make one!
Because it finally feels like FALL!
I'd type more, but I'm watching the game, eeeeeeeek! LET'S GO DODGERS! CLAP CLAP clapclapclap!
See you at the Craft Table, JP Craft Captain
---
UPCOMING!  
NOVEMBER 8th: ALLURING BEADED CORN CRAFT
NOVEMBER 15th: HAND TURKEYS (An Annual CraftNight Tradition)
NOVEMBER 22nd: NO CRAFTS! Akbar's Annual Dance Party: PIE!!!