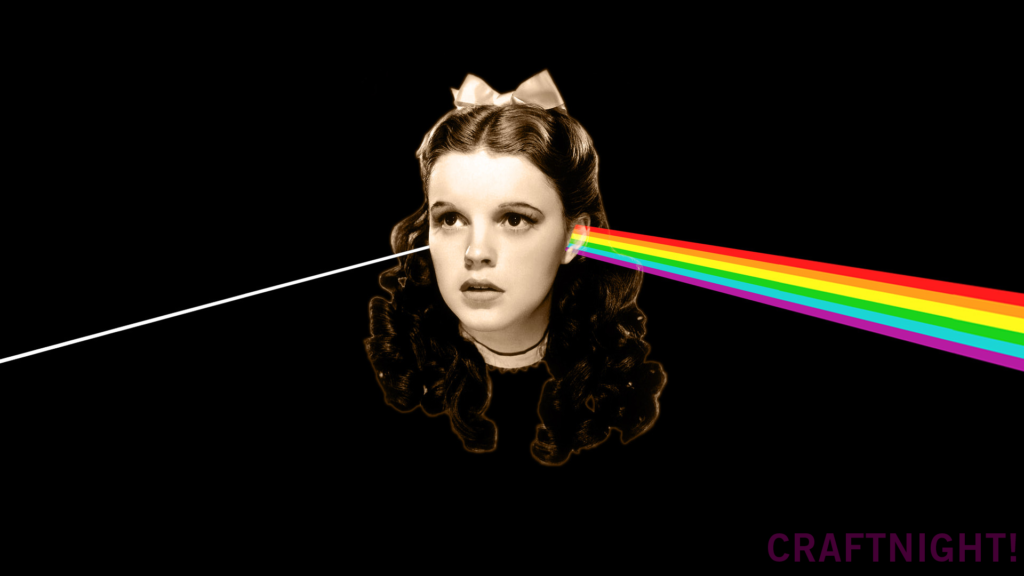 This WednesdayJuly 20th, 2016 from 9pm until midnight (or later) at Akbar, it's CRAFTNIGHT. 
Project: Wildlife Circus Bonanza    
$3 Processing fee, please
$4 Drink Specials at Akbar: Akbar, the Freshmaker! 
The colors are bright, the drinks are fresh, the ambience is accepting and welcoming, the night is perfect for a summertime outing, we will be waiting for you!
I've got for you:
6 Picnic Lion Kits
6 Carousel Horse and Giraffe Kits
8 Paper Bag Animal Kits: Owl, Fox, Bear, Raccoon
8 Mini Plate Owl Kits: 4 of them Purple, 4 of them Orange/Yellow
I've been in a complex head space this year, brain tied in knots mulling over the madness of humanity mixed with the hope of human possibility.
I've been asking myself, is it worth the incremental gains, to keep doing this CraftNight thing, fighting the collective malaise of our time and chipping away at big-city cynicism and self-centeredness every goddamn week one googly eye, one puffball, one drop of glue at a time?
The answer is yes.
Because sitting inside a Sisyphean mindset of hopelessness and resignation just isn't going to do a single cotton-pickin' thing. And no, it's not a cakewalk, but no one said that hope is free, and no one said we get to eat rose petals, fried pickles, and honey all day long.
In the words of Albert Camus, "Life in the face of pain is the ultimate revolt."
Therefore, please come to CraftNight and share with us but a moment of your revolt, your freedom, your passion.
See you at the Craft Table,
JP Craft Captain
****JULY THANGS: 
AKBAR MONDAY, JULY 18th >>> IAN MACKINNON & TRAVIS WOOD present • PLANET QUEER: 4-YEAR ANNIVERSARY!
Doors: 7:30 PM• Show: 8 PM • $5 all night
Planet Queer is making its 4th orbit around the Sun! Come celebrate 4 years of Queer performance, art, music, dance and more! Get the details HERE
SORORITY: The MONEY Edition 
The Lyric-Hyperion Theatre • Jul 21 at 10 PM to 2 AM • literary salon slash party vibes
wine, beer, coffee drinks and kombucha >>>> Readings and scenes from PROVVIDENZA CATALANO, AMANDA-FAYE JIMENEZ, KAIT SCHUSTER, INEZ PARRA, MALICE, PACO, RICH YAP, MEGAN AUSTER-ROSEN, ARIEL SHEPHERD-OPPENHEIM, SUJEY LEE COLON + MIA MALDONADO, and ASHLEY GRAHAM from san francisco!
GET TICKETS NOW!

MONDAY • JULY 25th • AKBAR • Bet Yer Bottom BINGOOOOO!!!!
Theme: MuuMuus and Caftans! More info on FB Event Page HERE! 
PARTY at the AUTRY (Start of the Summer series!) 
Autry Museum's popular summer dance series, Thursday evenings July 7–August 18. All ages welcome, reservations recommended
6:00 p.m. Tacos and drinks available for purchase
6:00–8:00 p.m. Galleries and Autry Store open
6:30 p.m. Music begins
7:30 p.m. Complimentary dance lesson led by Enio Cordoba