This Wednesday, September 14th, 2016 from 9pm until midnight (or later) at Akbar, it's CRAFTNIGHT. 
Project: Assortment Crafts! Coloring or assemblage! 
$3 Processing fee, please
$4 Drink Specials: Akbar, for Successful Living!
>>>CraftNight LAB coming up September 21st! Earlier! Fancier! 12 Spots Available! Keep Reading… 
Variety is important to your creativity routine. Doing different crafts keeps your interest peaked and your mental and physical faculties SHARP! That's why I'm offering up more treasures from the vault in September.
I've got some NEW coloring sheets I found that will turn your mind inside out with their exciting complexity!
There are also 3-D felt kits that are truly wondrous! The box makes the kit look like some tiny little thing, when in actuality, the project is the size of a small pillow! Amaze!
Also I've got some scratch canvases, some black velvet mini posters for coloring, and really just a lot of cool stuff.
September is the last month before we begin the last quarter of the year, so let's savor these last weeks of summer before the equinox kicks in, as the tomato harvest dwindles, and the apples are at their tastiest. The lowriders have returned to cruise Whittier Boulevard, nocturnal urban skunks galumph up and down Echo Park's neighborhood street curbs, and the churro man in Boyle Heights fries and distributes churros as he whistles the same tune his grandfather used to whistle.
CraftNight would like a moment to welcome the Rams back to LA, and their first game was just terrible, but whatever. If you don't care about football, CraftNight would also like to welcome the brand new spire on Wilshire Grand Center, making it a whole 81 feet taller than the US Bank Building! If you don't care about football or buildings, continue reading below, maybe something will catch your eye.
See you at the Craft Table,
JP Craft Captain
---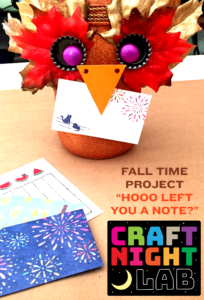 JUST IN TIME FOR IN FALL: CRAFTNIGHT LAB SEPTEMBER 21st ***12 TICKETS ONLY!***  Starting 7pm, a FANCY early evening VIP craft experience with hors d'oeuvres, cocktails, high-end supplies and step-by-step guidance by JP to make a beautiful fall owl note valet with felt flowers!  Find out more HERE!!! 


SEPTEMBER 26th 2016 • AKBAR • 8pm to 10pm >>>> BET YER BOTTOM BINGO!!!! Six fifty cent sessions of Girls, boys, fall season balls, numbers, gambling, excitable yelling, cocktails, music, mirth! Tell us you're on the way…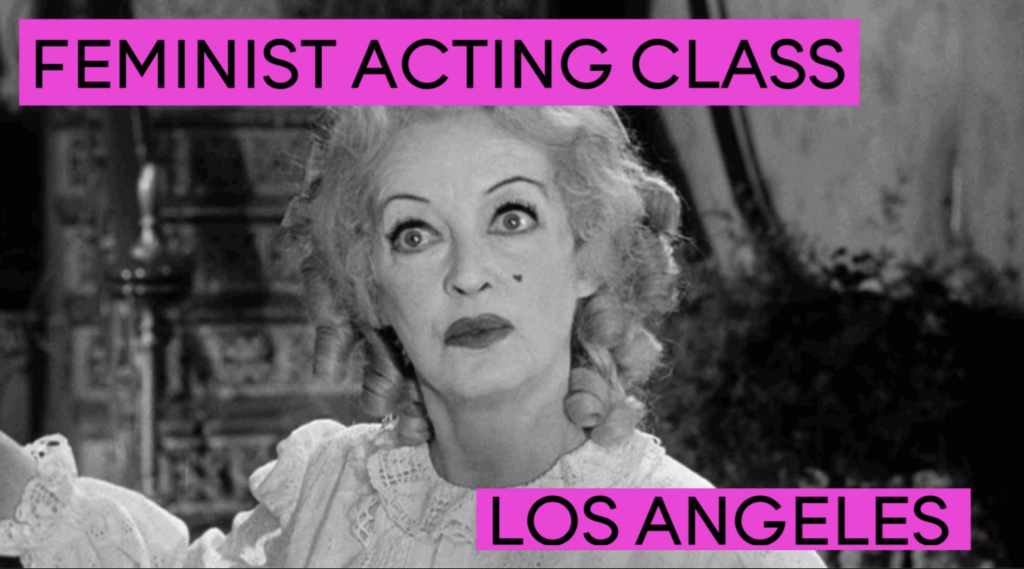 Feminist Acting Class starting this Friday at the Womens Center for Creative Work
Feminist Acting Class is a series of experiments to determine if the form of an acting class can be made feminist, in addition to the content. Part art project, part intellectual experiment and part dynamic physical practice, Feminist Acting Class wants to expand the roles for women, transgender and nonbinary people in theatre and the way that we approach these roles. Taught by Gina Young: queer feminist playwright, director and performer whose work has been seen all over the US and Europe!
More Info