ThisWednesday, June 27th, 2018 at Akbar it's CRAFTNIGHT! 


Project: Summer Sun Catchers! 




*******$4 PABST/TECATES • $5 Cocktail Special, taking you to the next level!    

    
*********$3 suggested donation, please!
>>>>>> SPECIAL OFFSITE CRAFTIVISM July 4th w/Planet Q see below bulletin to RSVP! 
How's your soul's place in the fabric of things? Well, we've got sun catchers at CraftNight because it's officially SUMMER and while things are gonna get hot, crafts are going to be cool as always. These lil' clear plastic keepsakes are of various themes, and you fill them in with suncatcher paint, wait for them to dry, and then you hang them up in front of a window and it's just lovely.
It's that time of year when Los Angeles comes ALIVE. It's time for pool parties, cookouts, tank tops, flip flops, stargazing, tan lines, hammocks, and all the summer lovin' you can handle. Step into that summer light and shine. Allow light and warmth to find you, let's get into expansion, sunshine, life with fervor. Because you're wild and free, forget about someday, that shit's just air and moonbeams, you've got now, let's have some goddamn fun.
See you at the Craft Table,
JP Craft Captain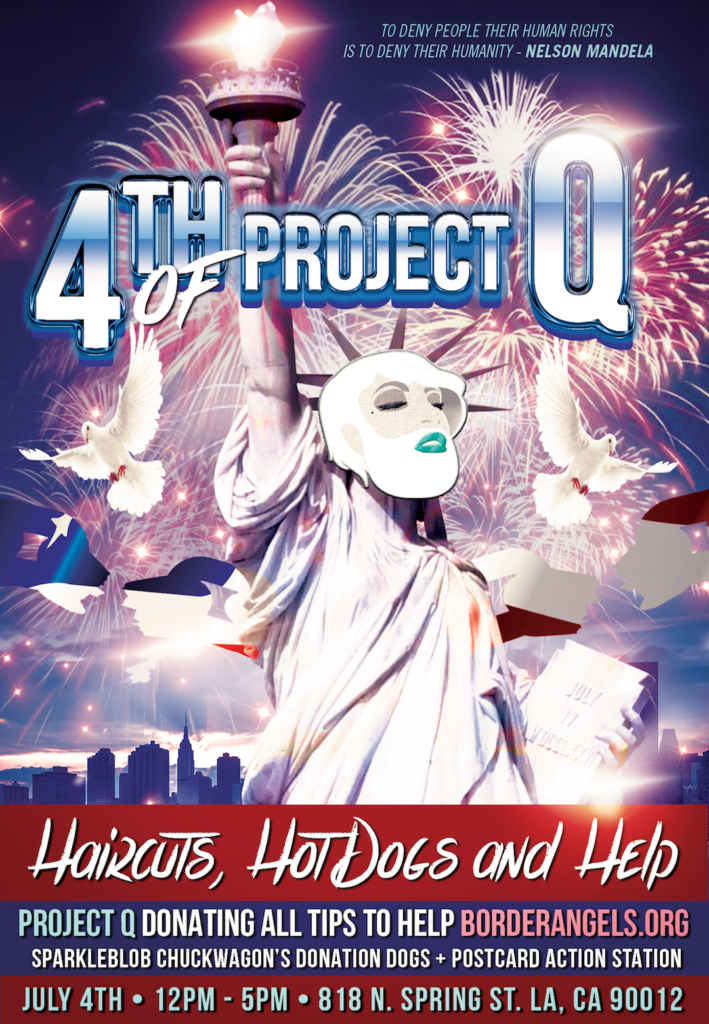 JULY 4th >>> WEDNESDAY >>> 12 to 5 *** Haircuts, hot dogs and HELP! CraftNight will supply information on what you can do about helping families being detained at the border. Postcards for you to mail to reps, and ways to donate and help.
Border Angels is an all volunteer, non profit organization that advocates for human rights, humane immigration reform, and social justice with a special focus on issues related to issues related to the US-Mexican border.
UPCOMING IN JULY:
CraftNight EVERY Wednesday 9pm Akbar >>>> July 4th (Civil Rights Stickers Illustrated by your Craft Captain), MORE CRAFTS coming up July 11th, 18th, 25th!
Bet Yer Bottom BINGO JULY 15th at Akbar at 7:30PM it's SUMMER LOVIN' BINGOOOOOO!!! Take a chance on gambling, we're the ones you wanna see!