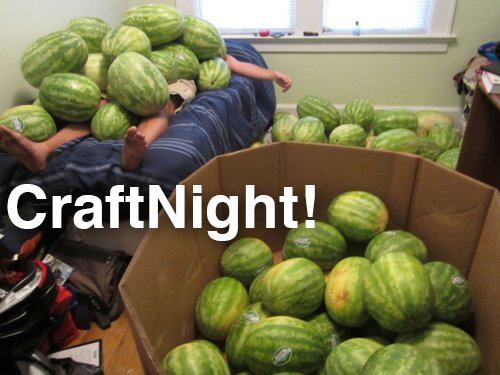 This Wednesday, Oct. 7th, 2015 from 9pm until midnight (or later) at Akbar, it's CRAFTNIGHT!!!
Project: Halloween Figurine
$3 Processing fee, please
$4 Drink Specials: Engineered to move the human spirit. 
Presenting: Beautiful Plaster figurines in three different Halloween themes for you to paint! Get yourself a beverage, sit right down and do some painting while getting to know your fellow Angelenos. Achieve the balance of being and doing in ONE NIGHT!
Your Halloween figurine will bond with your MIND and make you think about peanut brittle, pumpkins, hay rides, fall leaves, cinnamon, pie, tea flavors, creepy masks, Halloween candy, and skeletons. Such a thing might freak you out at first, but remember, it's not "haunting" you, it's just "reminding" you. Like an app.
It's great to be in October, it's great to feel the rain, it's great to see big crazy clouds in the sky and people having hot drinks again. Rumor has it that Friday's going to be HOT, so let's all meet at CraftNight and hold a "weather seance" to keep temperatures down! Can't guarantee that anyone will be listening to us, but you should probably be a little buzzed and engrossed in painting your Halloween figurine anyway.
JP Craft Captain
NEXT WEEK'S CRAFT: Halloween Necklace Bonanza! 
COMING UP:
Oct. 27th Bet Yer Bottom Bingo: Tuesday • Akbar • 8 to 10pm • COSTUME CONTEST in addition to our usual session of gambling fun! Win big bottles o' booze, and enjoy our night of boys, girls, balls and other prizes!
Oct. 28th – Craftnight's BYOPumpkin (or order one through CraftNight!) A night of long knives and scared squash! A CraftNight Halloween FAVORITE!
CURRENTLY ON VIEW Gothtober.com is up and running! See the world's only countdown calendar to the days of Halloween, brought to you by SparkleBlob (which also powers CraftNight and other arty things…)   
www.crafthead.com
www.akbarsilverlake.com