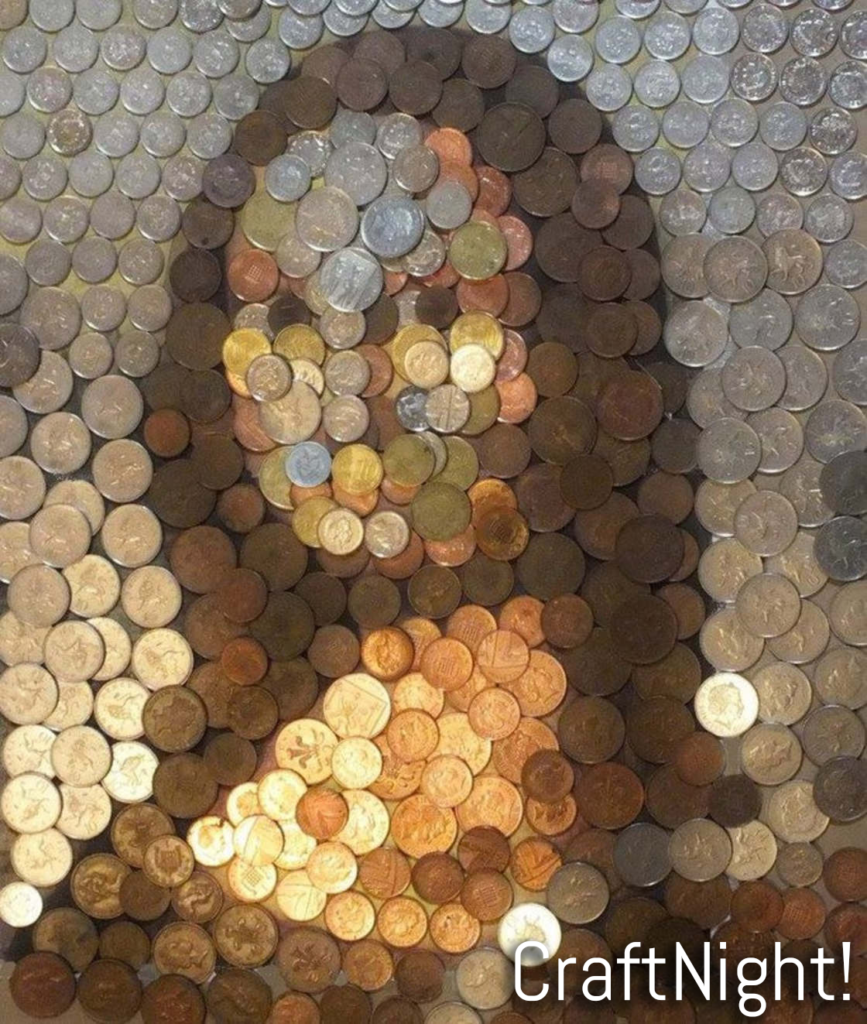 TONIGHT! Wednesday, February 28th, 2018 from 9pm to midnight (or later) it's CRAFTNIGHT! 




****Project: Birch Disk Magnets! 


*******$4 PABST/TECATES • $5 Cocktail Special, a vacation in a glass!   


*********$3 suggested donation, thank you for supporting the arts!

  

Birch disks! They're little rounds cut from tree branches, they're so natural and made of wood! I have paint, and you can spend some time making one into a magnet! I'm also bringing Mod Podge, so that you can preserve it for posterity. It's the LAST day of February, with chilly air outside, but warm and comfy fun inside, with people, drinks, music, and of course, Crafts!
And just a lil' reminder: You can bring your very OWN project that you're working on to CraftNight! Doing some knitting? Working on your zine? Painting a frame for your bathroom or creating something sweet for someone neat-o? Do it here! Bring your stuff, set up shop and have company while you work! We're your own little corner of free-spirited enjoyment, a cocktail klatch of conversation, getting to know others, and making stuff while the ambiance percolates around you. It's designed for both the bold and the shy, and it's designed with supplies in mind if you don't have any of your own for which to make a craft. Use our supplies or use ours, either way, we're excited to see you.
See you at the Craft Table,
JP Craft Captain
---
AKBAR WINTER-to-SPRING CRAFT SESSIONS, ETC.   
March 7th – Paint-a-Unicorn Craft
March 14th – Shamrock Bracelets
SUNDAY MARCH 18th at 7:30pm – Bet Yer Bottom Bingo DAYLIGHT SAVINGS EDITION!!!
March 21st – Flowerpot Craft! (Celebrating the Vernal Equinox!)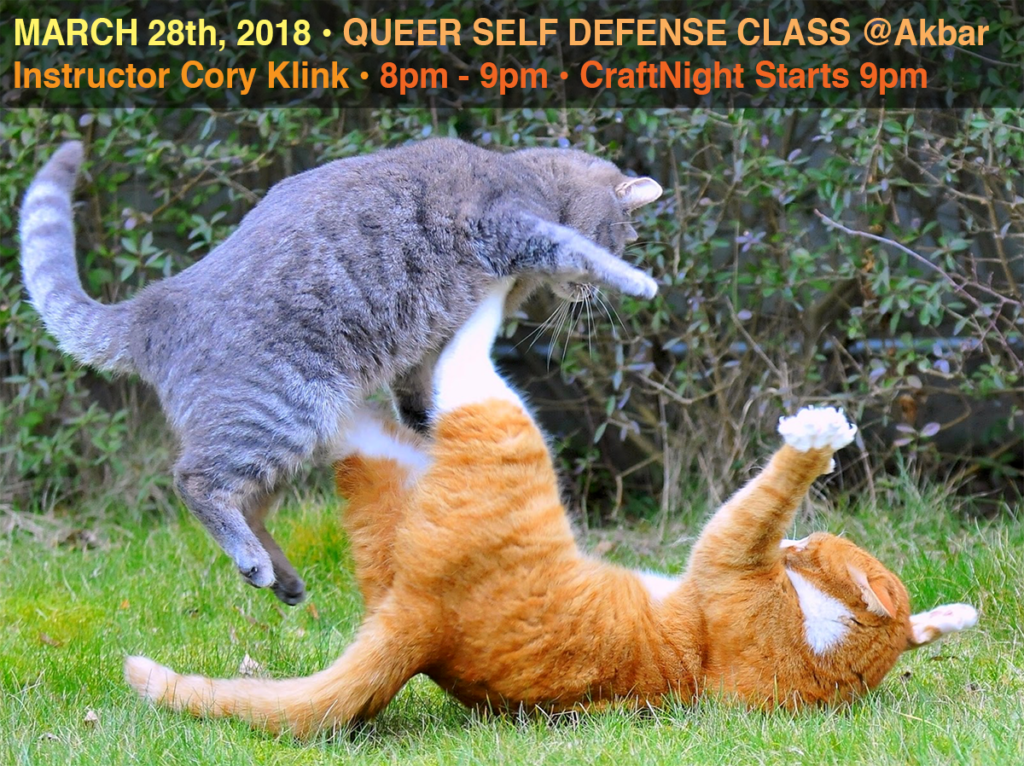 March 28th – Spring Bird Lacing Craft and AKBAR DOJO! SELF DEFENSE CLASS with Cory Klink! – Event Description:
Bold Alchemy Queer Self Defense brings you the Protect Your Neck class!!! This 1 hour Self Defense class with Cory Klink will teach you how to use every day objects to defend yourself! Bring your favorite high heels, that crazy sharp crystal on your altar, or a good old fashioned baseball bat and learn to use what you have with you if being attached! We will also cover basic kicks, punches, stances and meditation. Students are encouraged to wear what they feel expresses themselves best and feels comfortable to move in. Bold Alchemy is a trauma focused self defense program that aims to empower, arm and heal queer, trans and poc humans. For more information about Bold Alchemy visit boldalchemy.com or email questions, comments or feedback to boldalchemy.coryklink@gmail.com