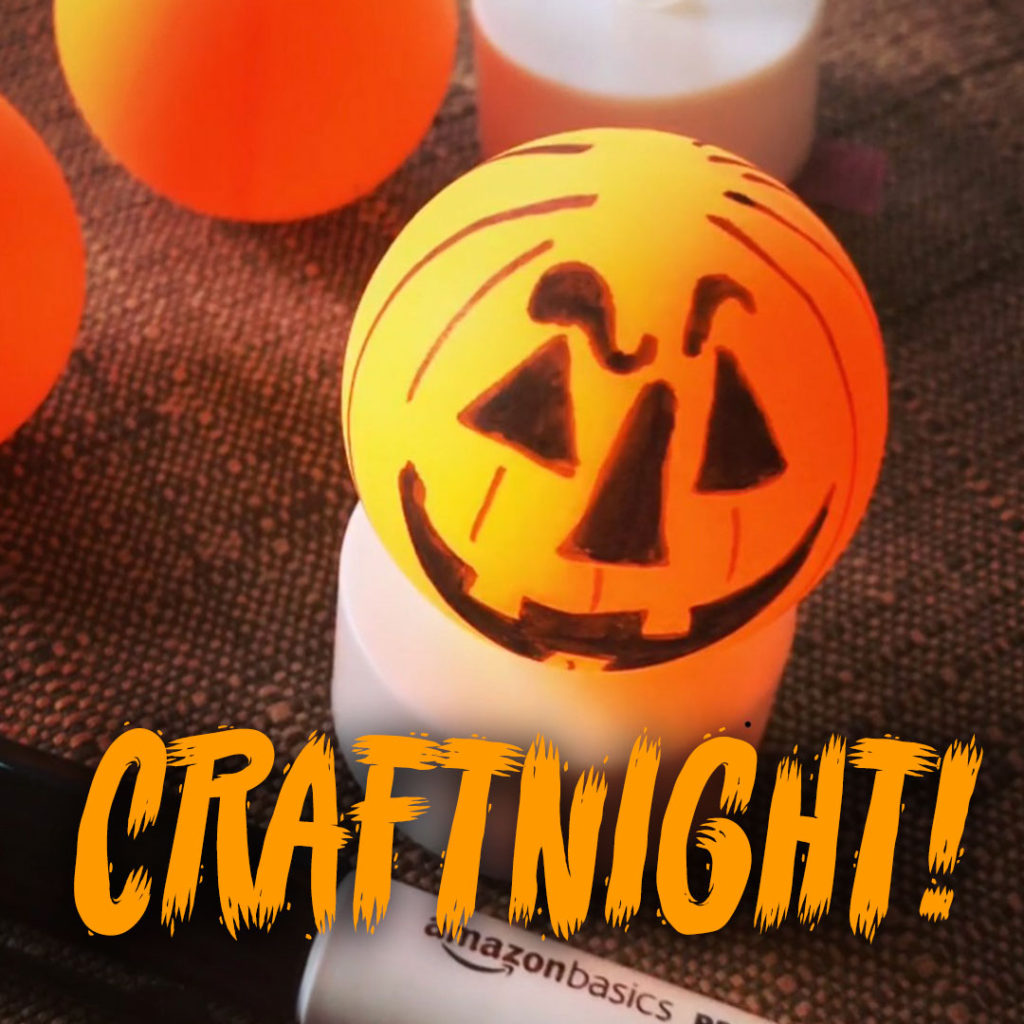 TONITE! CRAFTNIGHT! >> WED • Oct 3rd, 2018 • 

Akbar • 9pm to midnight (or later!)

 


Craft Project: PingPong Ball Luminarias!!!


*******$4 PABST/TECATES • $5 Cocktail Special: Sip to Win!
*********$3 suggested donation, please!
Ping Pong LUMINARIAS!!! Sing a song of triumph across the land, as Lo, unto these ping pong balls the pens and candles have arrived!
Make one, make two, maybe even a THIRD! It'll have a flicker candle, and it'll look cute: a wee pumpkin in the night, helping you illuminate the walkway or your desk, or wherever one needs a tiny pumpkin life!
See you at the Craft Table,
JP Craft Captain
---
THINGS GOIN' BUMP IN THE NIGHT for OCTOBER
Gothtober is LIVE, we've launched, go see! 
The Gothtober Countdown Calendar reveals the work of a different artist EVERY DAY counting the days down to All Hallows Eve. Contributors work their butts off to bring you the scary, the silly, the strange, the macabre, the terrifying, the weird and wonderful best and brightest vignettes made for you to enjoy! So… you should look at it, since you don't have to go anywhere or do anything but click the above link and experience PUBLIC INTERNET ART that is hand hewn and FREE! I am the instigator and curator of this project, this will be our SIXTEENTH glorious bag of tricks-n-treats!
>>>>>>(Also… it's not censored, please screen Gothtober Pieces before watching with young-uns!) 
---

MONDAY OCTOBER 22nd at Akbar 7:30pm >>> WITCHY BINGO!!! • A LIVELY and lovely evening of gambling and Halloweeny FUN, complete with music, cocktails, gurlz, bois, ballz, and all that enthralls! RSVP if you DARE! >>>>FB EVENT INFO
CrafNight! 9pm • Wednesdays • Akbar >>> 4356 W. Sunset Blvd. Los Angeles, CA 90029 >>>>>> www.craftnightlosangeles.com