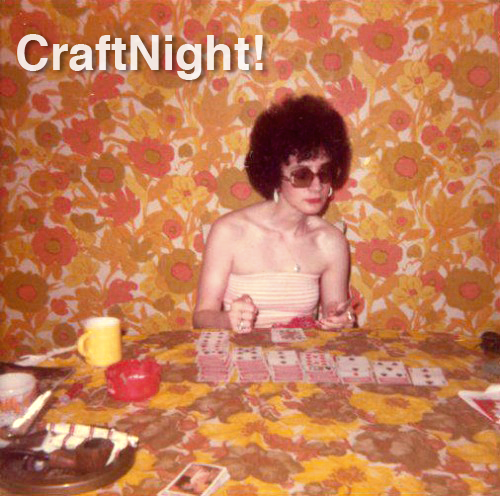 TONIGHT! March 4th, 2015 from 9pm until midnight (or later) at Akbar, it's CRAFTNIGHT!!!
Project: Foam Animal Menagerie!
$3 Processing fee, please
$4 Drink Specials, all of the flavor and none of the nonsense!
Coming Up
• March 24th >>> Bet Yer Bottom Bingo! 8pm – 10pm [Girls, Boys, Balls, Booze, Prizes!]
* April 26th >>> Your Craft Captain is getting married, come to the reception at AKBAR!!! Bring your friends and celebrate Lesbian LOVE! There will be karaoke from 8 to 10, dancing, drink specials, lesbian antics, entertainment and legally wedded bliss. 8:30pm until 1:45am Woooo!!!!
On to tonight's Craft! 
Oooh, these little foam animal kits are just adorable. Make one and hide it in a friend's abode or workplace where it will surprise and delight them to no end! This is an assembly craft, where you either assemble the parts according to instructions, or you don't follow instructions at all and just make whatever the heck you want and have a great time. Some of the animals are bona fide creatures we know and love in our world and some of them are dragons. They are small: perfect for glove compartments, desks, backpacks and dashboards.
See you at the Craft Table,
JP Craft Captain
www.crafthead.com
www.akbarsilverlake.com