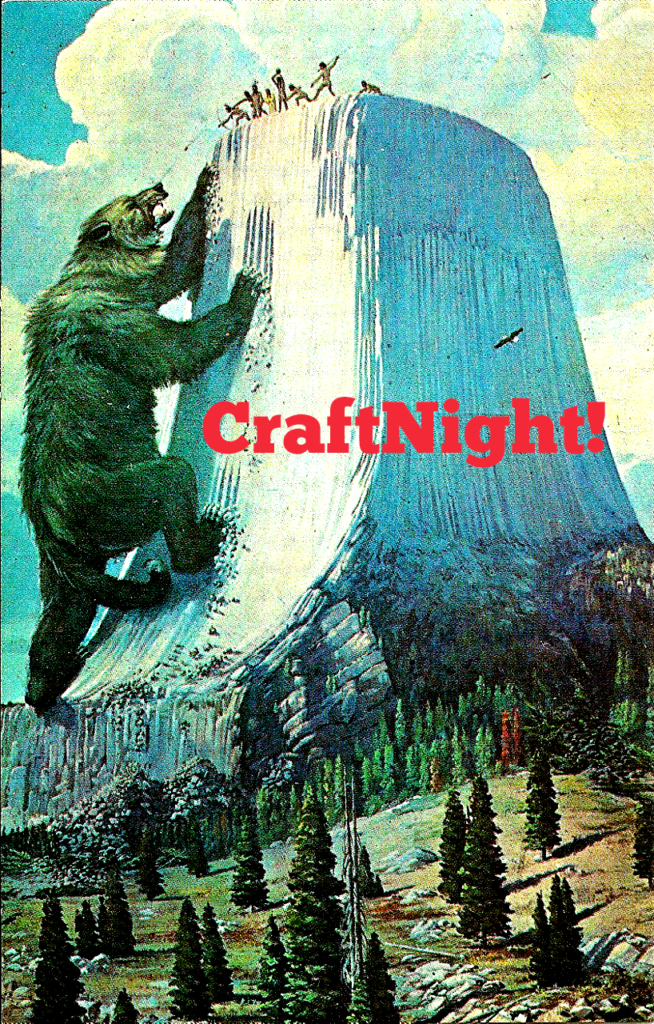 TONIGHT! Wednesday August 3rd, 2016 from 9pm until midnight (or later) at Akbar, it's CRAFTNIGHT!
Project: Crafter's Delight!
$3 Processing fee, please
$4 Drink Specials at Akbar: Be All You Can Be
Crafter's Delight this evening, I have some very special crafts, but I don't have a LOT of them. If you drop in, you might just get one, they are seriously rad. I'm using rad genuinely without a hint of irony, I am excited about these, they are enviable.
They are a bit 3-D, special edition kits, I purchased them in a whirlwind of excitement and impulse. There are multiple parts. They are simple to make, but very satisfying. It's a mystery, isn't it?
I hope it peaks your interest, because it's so worth it to come and see what you'll get.
We're in for a joyful evening of music, cocktails, crafts, and hopefully, if we get the DVR working right… some Summer Olympics! Hawt Bods, twirling, running, winning, losing, crying, laughing, oh the spectacle of it all!
See you at the Craft Table,
JP Craft Captain
Later in August BET YER BOTTOM BINGO August 29th, 2016 • 8pm to 10pm
SIX GAMES of Girls, Boys, Balls, Booze! It's Electric MuuMuu Boogaloo 2 because it's not gonna get any cooler, so we are hopping on the muumuu train again!
See you at the Craft Table,
JP Craft Captain