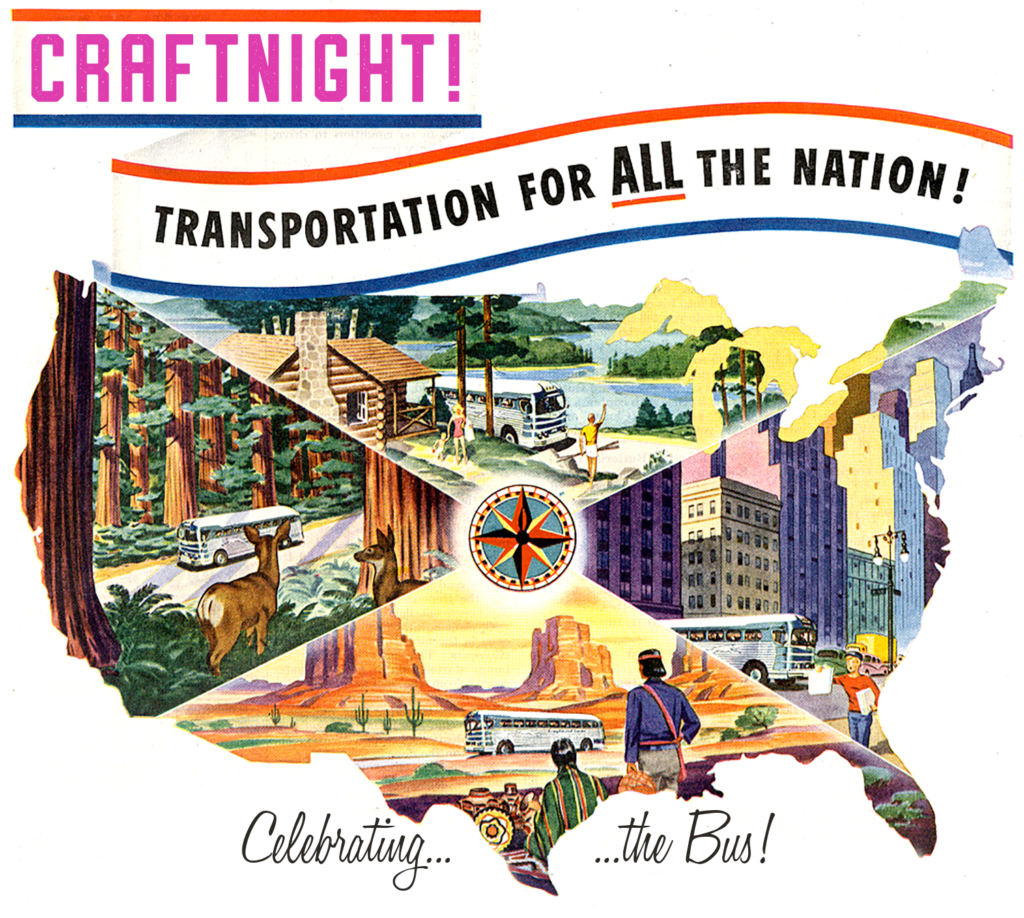 This Wednesday, May 3rd, 2017 from 9pm until midnight (or later) it's CRAFTNIGHT!!!
Project: Bus Craft!


$3 Donation Please

 
$4 Drink specials! Akbar: Come Alive! You're in the Akbar Generation! 
Ah, the joys of public transportation! We made Snail photoframe kits last week in an effort to slow things down, you know, like a snail. This week we'll step up our pace and honor the BUS.
It's a paper bus craft, I'll have markers on hand so you can develop your own transit company, and I'll have plenty of sparkles and crafty bits you can use to decorate your ride.
Some of you really don't love the bus, and yeah, the bus is not always fabulous. But that's kind of why the bus rocks. Traveling by bus is traveling with an "open sensibility" in that you've just got to know that just about anything can happen. There's no controlling farts, people grooming themselves, people talking out of their faces to themselves or others or who knows, people sometimes have their headphones or even their speakerphones turned up intolerably loud.
Undeniably, when you're on the bus, it's all about "us" and not about you. Because you're carpooling, you're contributing to cleaner emissions, it's even safer on a bus than being in a car. You're helping stop pollution and making the city more walkable and bikable, and you're part of the city's mood, the pulse of our together-lifeforce. It's a civic-minded way to get from one place to the other. Our city isn't getting smaller or less congested, public transportation is the future, so let's start by appreciating our BUSES and our BUS DRIVERS!!!!
See you at the Craft Table,
JP Craft Captain
---
UPCOMING CRAFTS, ETC.
May 10th – Ship Craft! Saiiiiiiilin' takes me awayyyyy to where I'm goin….
May 17th – Paint-Yer-Own Flower Pot!
May 24th -TBA
May 19th – Bet Yer Bottom Bingo!!! 8pm – 10pm • 6 Games • Boys, Girls, Balls, FTW!!!!  
May 31st – TBA