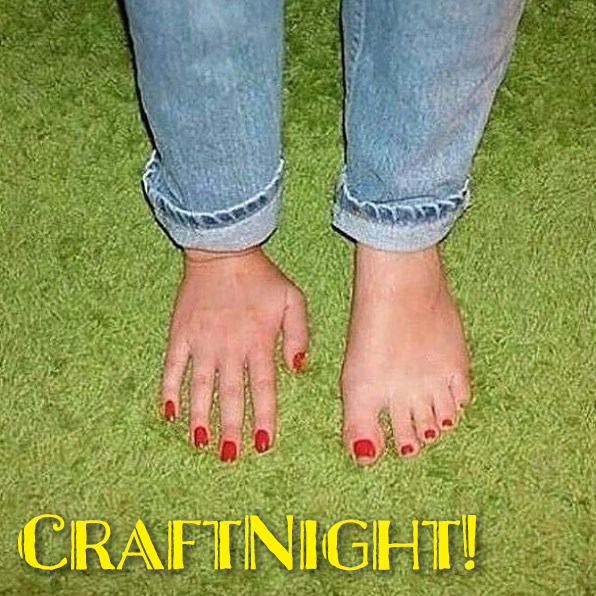 This Wednesday, JANUARY 17th, 2018 from 9pm to midnight (or later) it's CRAFTNIGHT! 




****Project: FUSION BEADS


*******Only the most delicious and delectable drink specials at the bar!


*********$3 donation for supplies, purty pleeze!

  

Fusion beads are here for YOU in YOUR TOWN this week! What the heck's a fusion bead? It's a tiny plastic cylinder, and together with other tiny plastic cylinders, you arrange them on a special peg board and then it gets IRONED to make a cool picture! It is a rollicking good project, and the PERFECT time of year to do a heat-based craft.
Because you really can't turn back with fusion beads, once they're fused, that's it! If only New Year's resolutions were so easy, you just iron'em out and it's perfect, instant change, no more work. And that's just it, really… a craft that reminds you of the decisions you're making and not making, choosing and figurer-outering as moments flow through reality. It's mindful and melty, and oh so vibrant!
Come in and FUSE your intentions for the rest of the year.
FUSE your resolve to eat more vegetables.
FUSE your love of eating with your love of traveling
FUSE cocktails and crafts this Wednesday with joy and ease
See you at the Craft Table,
JP Craft Captain
---
WINTER SESSION 

JAN 21st • Akbar • 7:30pm to 10:30pm • BET YER BOTTOM BINGO!!!! • WINTRY WEATHER EDITION We're skating on thin ice with the BEST deal in town for your gambling whims, fat boozy wintry wonder prizes for your slush fund! >>>RSVP HERE!!! 
---
JAN 24th – Crafts 9pm • Akbar • Winter Sessions Craft TBA
JAN 31st – Crafts 9pm • Akbar • Winter Sessions Craft TBA
FEB 7th –  Dr. Sketchy figure drawing class at 8pm, followed by Valentines for POLITICIANS (Craftivism) at 9pm!
FEB 14th – Special Event! The Great CraftNight LOVE-IN (Prizes! Treats! Love!)
---