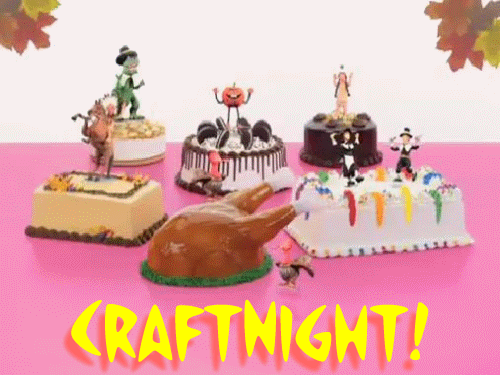 This Wednesday, September 4th, 2013 from 9pm – midnight or later, at Akbar, it's CRAFTNIGHT!
Project: Paint a Figurine! 
$2 Processing fee
$4 Cosmopolitans! The Akbar Cosmo: Enriching the Lives of People We Touch. 
Coming across many tiny plaster figurines of dogs, bugs, unicorns, frog princes and what-not, far be it from your Craft Captain to not capitalize on the situation: I got 'em ALL. If you like coloring, then you'll probably like painting one of these things, it's like a 3-D coloring book, except not! It's painting a tiny statue, which is easy if you paint it all one color, and hard if you paint it over 10 colors! And you can sparkle it up with some glitter glue and add whatever you need to take things further.
September means back to school, back to books, back to teachers and dirty looks, and on the horizon is the Autumnal Equinox. Autumn approaches with each shorter summer evening sunset, pink slashes through the sky, a thousand billowy cumulonimbus organza ball gowns coloring the golden atmosphere. At some point, the earth will tilt just that much, that teeny bit that will make leaves fall and the sky a bit more blue. But until that happens, the tomatoes and the berries are perfect, baseball season is getting very exciting, and with this heat, any body of water is still quite inviting.
Please drop in to CraftNight and see us if you're so inclined.
See you at the Craft Table,
JP Craft Captain
www.akbarsilverlake.com
www.crafthead.com