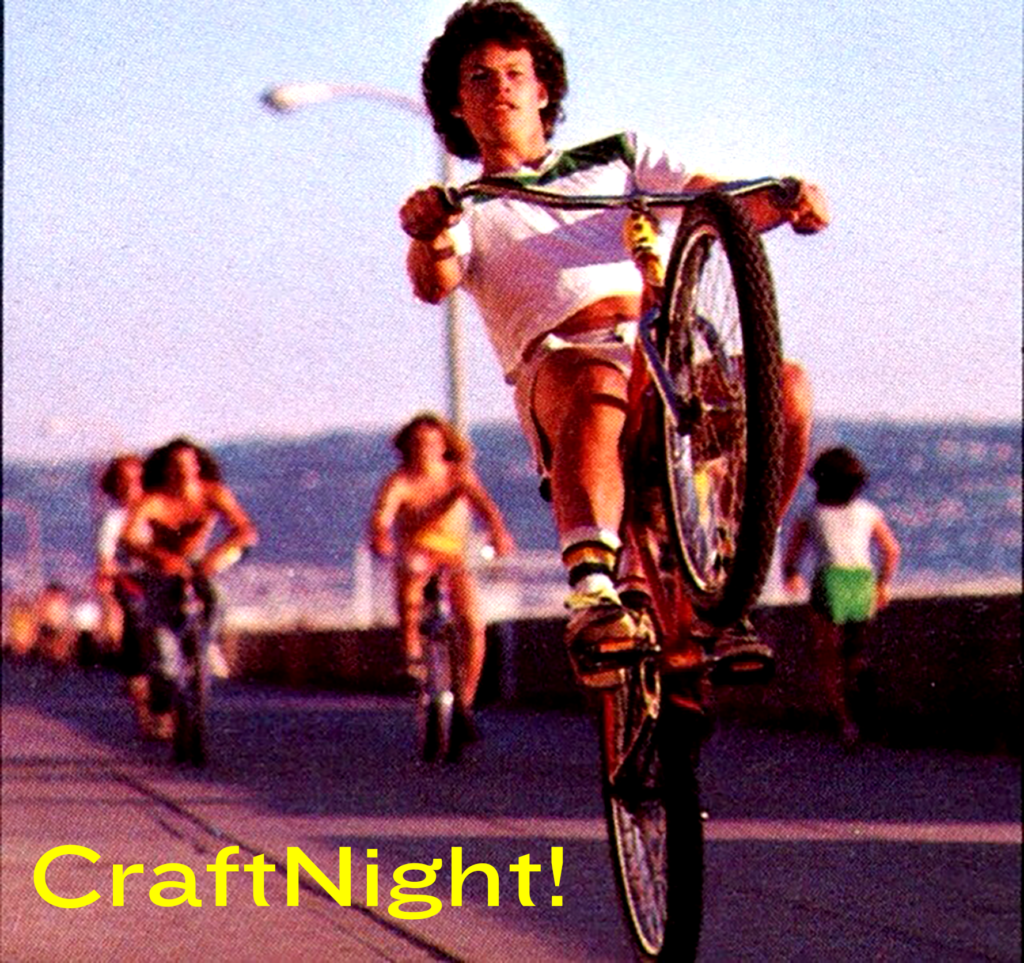 This WednesdayJuly 13th, 2016 from 9pm until midnight (or later) at Akbar, it's CRAFTNIGHT. 
Project: Underwater Bliss Craft Kit Times    
$3 Processing fee, please
$4 Drink Specials at Akbar: Akbar, take me away!
Things are heating up in more ways than one.
In the midst of everything, let's do some crafts.
CraftNight craft kits engineered for prime excellence are here to remind you that it's summertime. Your kit contains mermaids, sea creatures, and extra sparkly bits! All you've got to  do is empty the contents of the kit on the table, follow or unfollow the directions, and spend some contemplative time assembling the pieces however you like.
The ocean is the world's most shared resource, something we all have together. You yourself and everyone you know is 57% agua. The sea calls to us all the time, perhaps heed it's call, get on your flippy-floppys, and go to the water. Mermaids, crabs and jellyfish can't be wrong.
See you at the Craft Table,
JP Craft Captain
---
July Films, Performances, Salons, Gambling, Dancing: 
July 7th – 17th Check out OUTFEST and feast your eyeballs on the best LGBT films this side of the Rio Grande!

AKBAR MONDAY, JULY 18th >>> IAN MACKINNON & TRAVIS WOOD present • PLANET QUEER: 4-YEAR ANNIVERSARY!
Doors: 7:30 PM• Show: 8 PM • $5 all night
Planet Queer is making its 4th orbit around the Sun! Come celebrate 4 years of Queer performance, art, music, dance and more! Get the details HERE
SORORITY: The MONEY Edition 
The Lyric-Hyperion Theatre • Jul 21 at 10 PM to 2 AM • literary salon slash party vibes
wine, beer, coffee drinks and kombucha >>>> Readings and scenes from PROVVIDENZA CATALANO, AMANDA-FAYE JIMENEZ, KAIT SCHUSTER, INEZ PARRA, MALICE, PACO, RICH YAP, MEGAN AUSTER-ROSEN, ARIEL SHEPHERD-OPPENHEIM, SUJEY LEE COLON + MIA MALDONADO, and ASHLEY GRAHAM from san francisco!
GET TICKETS NOW!

MONDAY • JULY 25th • AKBAR • Bet Yer Bottom BINGOOOOO!!!!
Theme: MuuMuus and Caftans! More info on FB Event Page HERE! 
PARTY at the AUTRY (Start of the Summer series!) 
Autry Museum's popular summer dance series, Thursday evenings July 7–August 18. All ages welcome, reservations recommended
6:00 p.m. Tacos and drinks available for purchase
6:00–8:00 p.m. Galleries and Autry Store open
6:30 p.m. Music begins
7:30 p.m. Complimentary dance lesson led by Enio Cordoba