TONIGHT!!! Wednesday, March 14th, 2018 from 9pm to midnight (or later) it's CRAFTNIGHT! 




****Project: Shamrock Bracelets! 




*******$4 PABST/TECATES • $5 Cocktail Special, not necessarily nutritious, but SO delicious!

   


*********$3 suggested donation, thank you for supporting the arts!

  

Heyyyy…
Last week I was out of town on holiday, and I FORGOT to set up the craft adequately before I left town. This means that last week, unicorns were not served up for last week as planned, my sincere apologies to my wife, Akbar and SparkleBlob staff, totally my snafu, ugh!
This means we'll be making unicorn pins in the near future, so if you missed it, you'll get another chance! But for NOW, we've got St. Patrick's Day on the very near horizon, and we can't have you without the proper celebratory baubles now, can we? Bring on the plastic precious gems!!!
We've got for you a shiny, sassy, beautiful and LUCKY bracelet featuring shamrocks! I'll also have some other bead choices of other colors and shapes on hand for you to use, in case you want to incorporate some of the other colors of the rainbow besides green.
This weekend, it'll be SparkleBlob's seventh adventure handing out Super Sloppy Chili Cheese Dogs to runners of the Los Angeles Marathon!!! If you've got what it takes to wake up and do this around 6am on the corner of Temple and Edgeware (mile 5) contact me!
Later that same day I'll be hosting Bet Yer Bottom Bingo, with big booze prizes, drink tickets and MORE! See info below!
See you at the Craft Table,
JP Craft Captain
PS – If you like this Stephen Hawking (Rest in Peace, Good Sir) LEGO photo at the top of this bulletin,  it's totally a LEGO SET YOU CAN BUILD… but it's out of stock indefinitely… but how cool is this?
---
AKBAR WINTER-to-SPRING CRAFT SESSIONS, ETC.   
SUNDAY MARCH 18th at 7:30pm – Bet Yer Bottom Bingo DAYLIGHT SAVINGS EDITION!!!
March 21st – Flowerpot Craft! (Celebrating the Vernal Equinox!)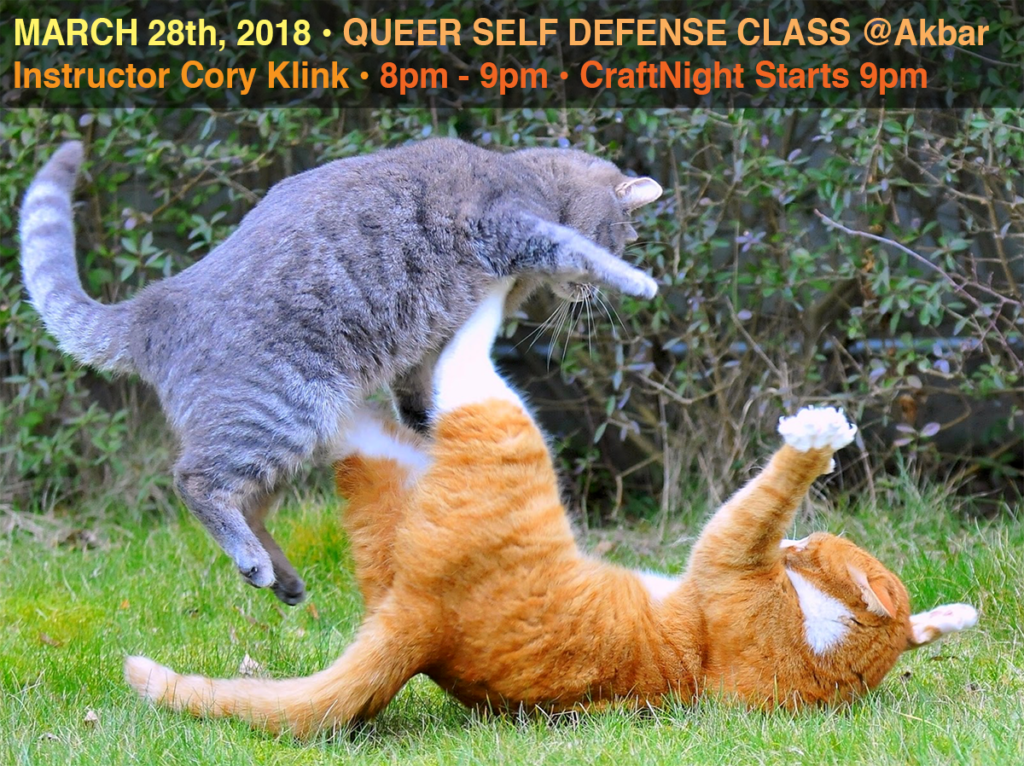 March 28th – Spring Bird Lacing Craft and AKBAR DOJO! SELF DEFENSE CLASS with Cory Klink! RSVP here on the FB Event! 
Bold Alchemy Queer Self Defense brings you the Protect Your Neck class!!! This 1 hour Self Defense class with Cory Klink will teach you how to use every day objects to defend yourself! Bring your favorite high heels, that crazy sharp crystal on your altar, or a good old fashioned baseball bat and learn to use what you have with you if being attached! We will also cover basic kicks, punches, stances and meditation. Students are encouraged to wear what they feel expresses themselves best and feels comfortable to move in. Bold Alchemy is a trauma focused self defense program that aims to empower, arm and heal queer, trans and poc humans. For more information about Bold Alchemy visit boldalchemy.com or email questions, comments or feedback to boldalchemy.coryklink@gmail.com