Hi! I miss you! It's quarantine day #56. Akbar's been closed since the 14th, today is National Cosmpolitan Day. How cruel is it that I don't get to mix you a tasty, frosty cosmo during this springtime heatwave?!? DUMBNESS.
CraftNight's on hold, as the Akbar Rumpus Room is quiet, like so many of your favorite places. But guess what? Tomorrow I'm gonna LIVE on the ProjectQ Instagram teaching a lil' drawing workshop at NOON! It's all part of the ProjectQ Virtual Community Center Programming, lots of great learning to be found there, including self-haircutting workshops taught by my wife, Coral!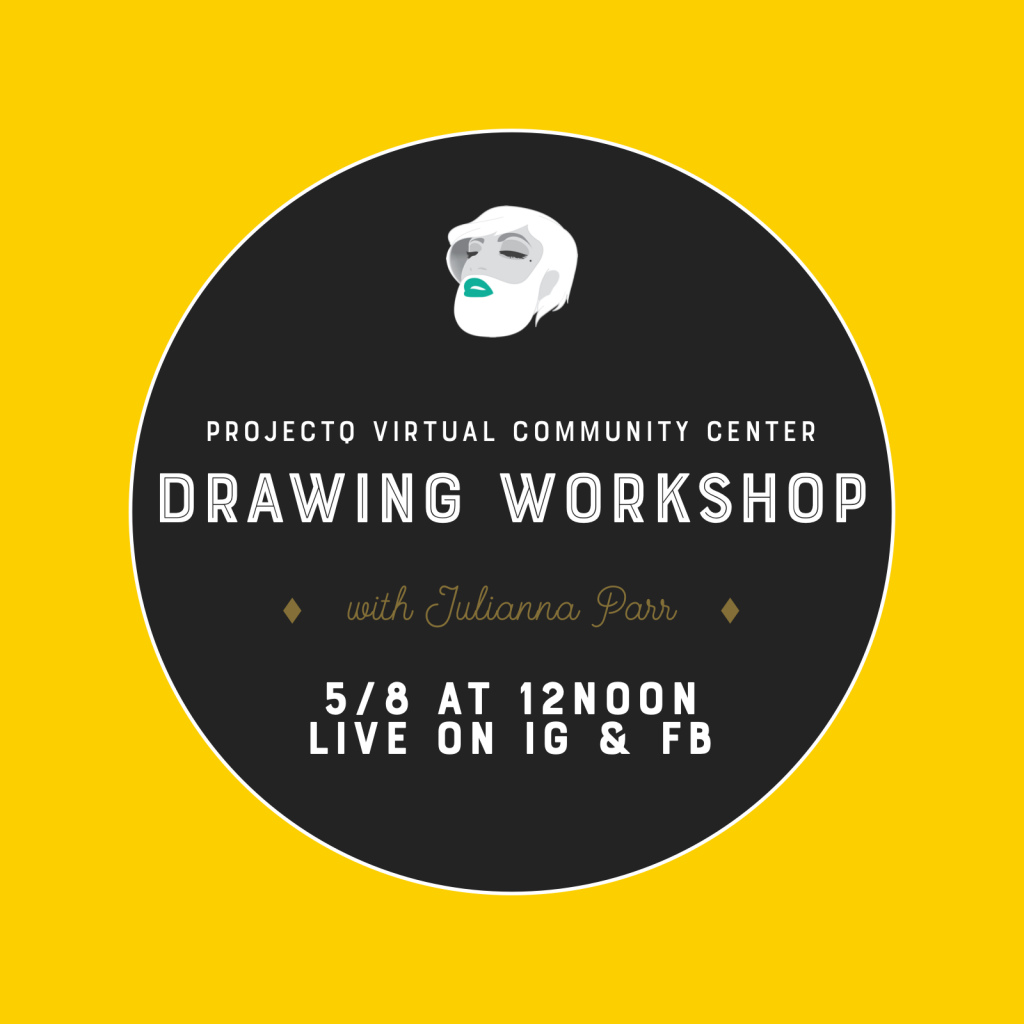 I'll be sharing with you some basic drawing skills and techniques, stuff you can do with any ol' piece of paper, pencil, and pen. Please tune in if you're inclined, and thank you for watching!
So how ya coping? Do you have enough beans? I have enough beans, but only recently. Shit is very serious, and I know you know that, so I'm not going to get into it. Can't really get into it because never-ending screaming/exploding may ensue, and there's already enough of that going round the mulberry bush. I'm gonna offer distractions, because I want you to stay inside if you can. Because science knows things.
MIDNIGHT GOSPEL – Netflix >>> It's not for everybody, but it's beautiful, poignant, a collaboration between Duncan Trussel and Pendleton Ward, and it was totally for me, so I thought I'd share.
LEARN SPANISH – DuoLingo >>> Why? Because LOS ANGELES. Also, your proximity to a country that has the most delicious food less than 3 hours away from you, when the gates are open again, go there and EAT. Already know Spanish? Okay, how bout Scottish Gaelic and Esperanto????
BECOME A SMITHSONIAN DIGITAL VOLUNTEER >>> Transcribe Astronaut, Sally Ride's journals! Diaries, ledgers, logbooks, and MORE! People left behind historical information on all kinds of stuff, and it needs to be logged! You can help it be recorded for posterity, yes you!
PRESSURE COOKER TOMATO SAUCE RECIPE>>> Make it, freeze it, make your life just that much more fabulous. Freezer Arts & Sciences is an amazing way to give your future dinner-eating self fabulous gifts. Don't have an instant pot to make this sauce? Just… browse around on Serious Eats, it's a never-ending source of deliciousness.
BIG DESK ENERGY ON SPOTIFY >>> I dunno about you, my desk is the hub, where it all starts, where it all ends, where stuff is MADE. You need something that'll keep you kicking butt. Here's a mix for that big desk feeling.
Meanwhile, if you wanna color, just go into the last few CraftNight posts to get FREE downloadable coloring pages by yours truly! There's Fish Police, Badger & Fox, Reality Bites, and Gandalf + Dumbledore in a Mini! Hmmm… there were no posts in April… the Archive of March 2020 should give you alll the links!
Until soon,
JP Craft Captain