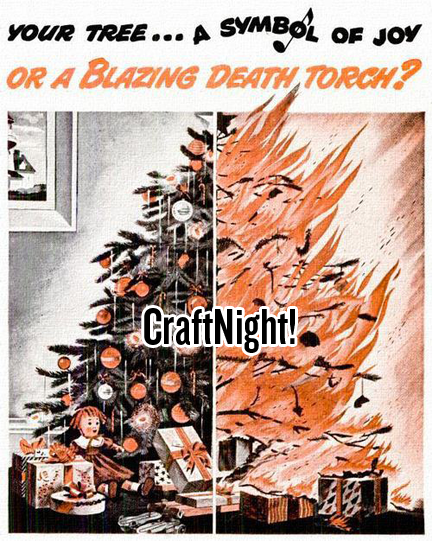 TONIGHT! December 17th, 2014 from 9pm to midnight (or later) at Akbar, it's CRAFTNIGHT!
Project: Seasonal Photo Holder Thinger (I'm bringin' the Poloroid!)
$2 Processing fee, please
$4 Drink Special "The Lyla" for the discerning Mary
***NOW PLAYING*** SparkleBlob's Jingle-Belling on the Outskirts of Greatness tickets are going fast, this is the last weekend, come see us, get a hot buttered rum and puppets in your face! www.sparkleblob.org ***NEXT WEEK*** Bet Yer Bottom Bingo Holiday Edition!!! OMG Holiday Prizes and your favorite guys, gals, balls and fancy prizes! 50 cents a card, December 23rd!
You shopped all over Los Angeles, you visited everywhere and looked at everything and couldn't find that one perfect gift, and that's because it's right here at Akbar on the corner of Sunset and Fountain.
I have these lovely deluxe seasonal-themed wooden photo holders that you can paint and decorate with all the emotion and verve that your brain can make! AND I brought the polaroid, so for ONE extra dollar, I'll take your photo looking extra cute and BLAM-OH, you have a gift!
Who doesn't want a picture of you? This gift is fool proof, it's gorgeous, it's practical, it's home made. It's what Xmas is all about, it's warm, it's cozy, if you give someone this gift and they get all snarky, give me their address. Because if they don't want a photo of you, I'm marching over there myself and taking the present AWAY and replacing it with a ROCK.
The end of the year is fraught with the usual precarious aspects of the underlying social landscape, haunting us with ever-present avarice, bitterness, melancholiness and weirdness and all the other things that can crunch up our minds this time of year.
Nobody's asking you to walk away from all that!
But if you desire seasonal cheer in a bar tonight, we'll be here to give you a hug and ask you to work with your hands and your heart and make something that snark forgot.
This is our LAST CRAFT of 2014, we will see you on the other side of the calendar, January 7th, 2015
See you at the Craft Table, JP Craft Captain
www.crafthead.com
www.akbarsilverlake.com