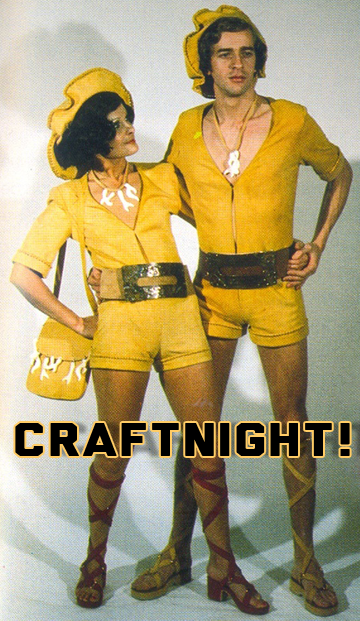 TONIGHT! 9pm to 12-ish (or later) at Akbar it's CRAFTNIGHT!!!
Project: Magic Custom Coin Purse! Make MILLIONS!
Processing Fee: $2 suggested donation, por favor
Drink Special: $4 Ginger Beer and Whiskey, what we call "The Lyla"
Dan Fracktenbach decorated a coin purse at CraftNight, creating a reliable source of income in as little as 30 minutes a day, no more worries about recessions or job losses!
Gail Crepchlavoskki gained MAD capital with her Magic CraftNight Coin Purse and banished stress from volatile and plunging markets!
Billy Floddlebloff worked the finance system using his Magic CraftNight Coin Purse and earned up to $150,000.00 this year without having to do any planning or research or effort! He just put the magic coin purse on the counter, did a small yodel, took a nap and woke up to CASH CASH CASH!
This is not a get-rich-quick scam, this is MAGIC! Buy this coin purse and decorate it to your own specifications and watch the money start rolling in, it's INCREDIBLE!
See you at the Craft Table,
JP Craft Captain
www.crafthead.com
www.akbarsilverlake.com