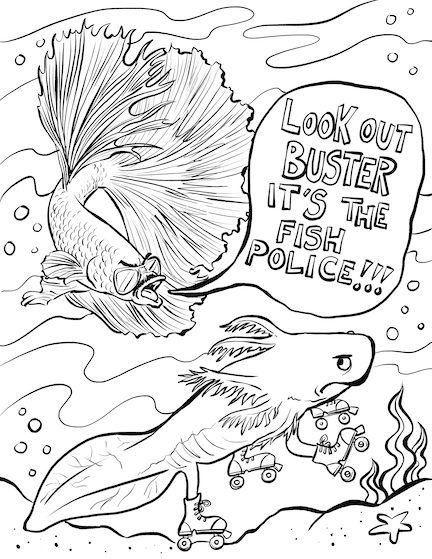 These are unprecedented times. To keep both you and me busy, I asked Facebook for coloring page suggestions, and this is the VERY FIRST ONE. It was requested by a high school pal of mine who's daughter's betta fish just bit the dust. I would think that in the midst of being in quarantine, the untimely death of one's fish would be even more bummer than usual. That's why this is the first coloring page.
Also, in this fish tank I knew nothing about before now, they have an axolotl, and I KNEW I needed to draw THAT. Here's the full story of how this happened, taken from my FB feed: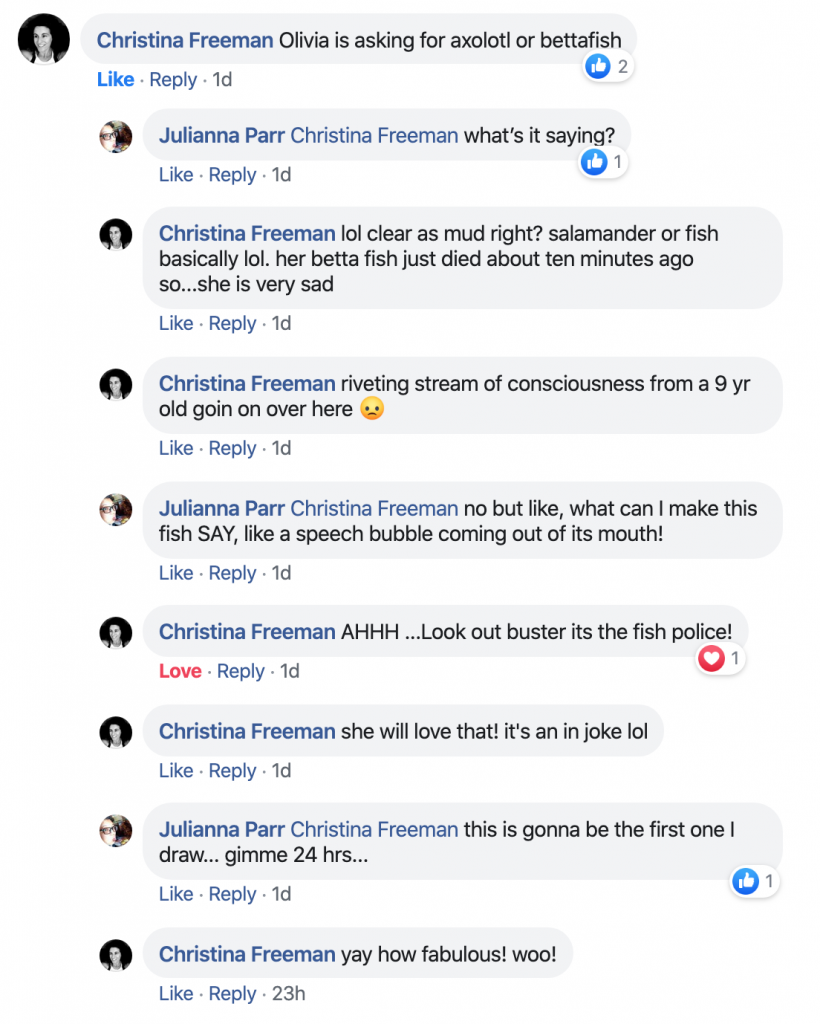 So… with the information I was given, I devised a scenario whereupon the police fish might meddle in the life of an axtotl. You know, the FISH POLICE. And now you can download your very own .PDF and color it!
CLICK TO DOWNLOAD FISH POLICE HERE!