This Wednesday, May 27th, 2015 from 9pm until midnight (or later) at Akbar, it's CRAFTNIGHT!!! Project: Phone Cozy  
$3 Processing fee, please
$4 Drink Specials, confidence in motion…  
Extra Info bottom of this email about some thangs.
Now then…
Phones are great, they do a lot of great things, and also we should be smashing, forgetting and unplugging them and throwing them in the river. But despite my beliefs, we're making phone cozies this week at CraftNight, because you probably need one. Everybody needs one.
You need a phone cozy because you'll drop your phone, and a phone cozy will protect it from getting a nasty crack in it's zillion dollar touch-sensitive screen.
You need a phone cozy because germs are all around us, and some of those germs will stick to your phone and get on your face or be transported back and forth from your dirty paws and ewwww, gross.
You need a phone cozy because you live in a world where your personal style says EVERYTHING about you and how much success and poise you've managed to cultivate in this cutthroat world of professionals. When you answer your phone in business meetings, colleagues will swallow back tears of jealousy and rage because they've never seen a phone cozy like yours. Your custom phone cozy will be noticed by the elite, they'll take your hand and raise you up to the throne of riches and prosperity, and your rivals will be defeated.
If you want all of that, then get thee to Akbar where the spirits flow, the laughter is long, everyone is attractive, and your crafts are waiting.
See you at the Craft Table,
JP Craft Captain
www.crafthead.com
www.akbarsilverlake.com
TONIGHT!!! (Toosdee) DAY BEFORE CRAFTNIGHT!!! WIN BIG AT BINGO!!!!  May26th, 8pm – 10pm, AKBAR >>> Bet Yer Bottom Bingo!!! 50 cents per card, prizes galore including drink tickets, boozy bottles of spirits (including 2 bottles of 5-times filtered Cîroc vodka in 2 different tropical flavors), strange and fantastic treats plus a killer grand prize this month! THE GOLDEN BINGO GRAND PRIZE OMG: CIARA!!! – Saturday May 30 – Club Nokia. Doors 8pm – show 9pm ONE PAIR OF TICKETS!!!
Tickets courtesy of the totally awesome and fabulous GoldenVoice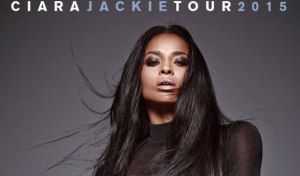 JUNE 11th: ARTIST BLOCK TALK WITH JP (that's me) at Echo Park Film Center! I'm an artist and I know things and I have advice about artist blocks, and making stuff! Come get knowledge and treats! More info FB Event
COMING UP IN SUMMER>>>> CraftNight Campfire Resort at Akbar!!! All of the camping, none of the nature! Huzzah! As soon as the summer solstice hits, it's campin' time! Get ready…