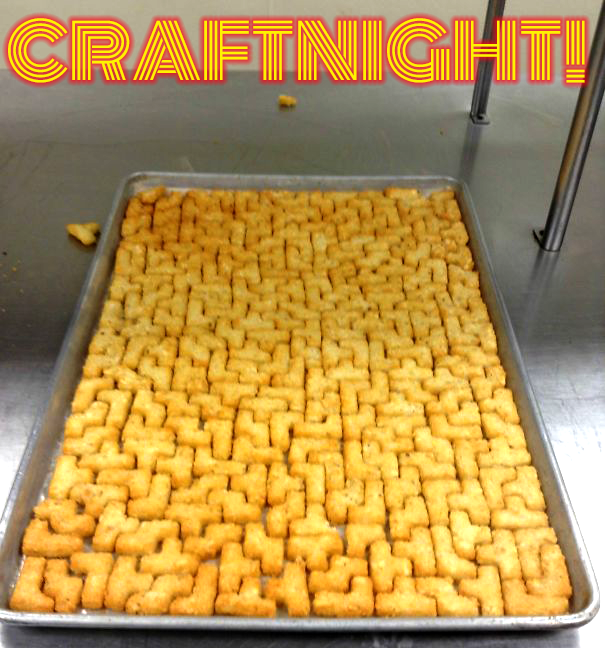 TONIGHT! Wednesday, JANUARY 31st, 2018 from 9pm to midnight (or later) it's CRAFTNIGHT! 




****Project: Snowman Box and MORE! 


*******Drink Specials for your face! Tasty Times!   


*********$3 suggested donation, thank you for supporting the arts! 

 

I have these adorable but no-frills snowman boxes that are kind of TOO EASY to make. This means an extra side project will also be offered, because honestly, in the time you have to make this craft, you won't even be halfway through your vodka soda, or redbull, or whatever you're drinking!
2018 marks the 16th year of CraftNight in service, and tonight will be a Full Blue Moon Winter Session, so I'm quite giddy about that! Let us celebrate kinship and having January togetherness while making snowman boxes when it's been weirdly hot outside! Maybe if we make enough snowman boxes, winter will come back and be cold!
See you at the Craft Table,
JP Craft Captain
---
WINTER SESSION 
FEB 7th –  Dr. Sketchy figure drawing class at 8pm, followed by LA Rock Painting! LA Rocks!!!
FEB 14th – Special Event! The Great CraftNight LOVE-IN (Prizes! Treats! Love!)
FEB 18th – Bet Yer Bottom BINGO!!! Gambling, Winning, Singing, Drinking, Dabbing, Dotting, Laughing!
FEB 21st, FEB 28th – YES THERE WILL  BE CRAFTS YAHHHHHH!!!! We're relentless and forever, we're CraftNight.