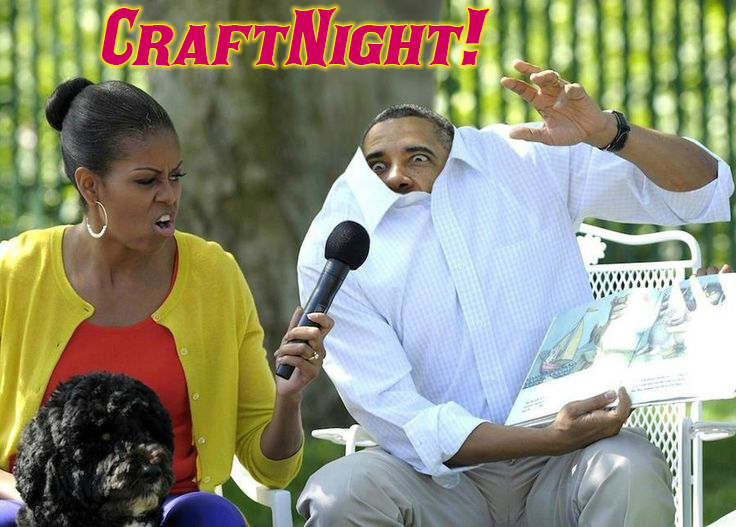 TONIGHT! Wednesday, November 2nd, 2016 from 9pm until midnight (or later) it's CRAFTNIGHT!!!
Project: Assortment! 
$3 Donation Please 
$4 Drink specials! Akbar: Because life's complicated enough
Next week's CraftNight will be the day after election day. That's why this CraftNight bulletin is historic. CraftNight has been around for three presidential elections, this will be our 4th. I don't know if we're going to be horrified, relieved, or what.
My brain is sort of stewing in it's stress mixture about it, so I'm doing what I do best: Getting the supplies together, and waiting for you to walk on in, I think we're going to do some coloring. Coloring's good for anxiety.
See you at the Craft Table,
JP Craft Captain
---