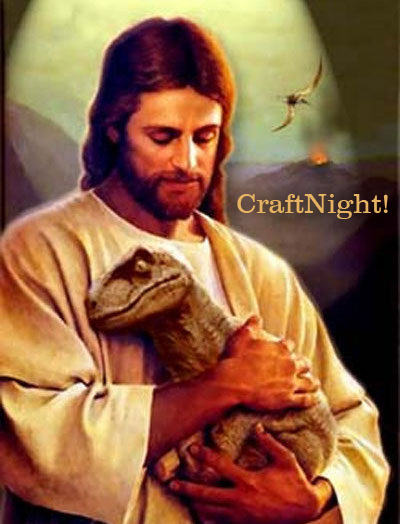 This Wednesday the 5th of June 2013 from 9pm until midnight or later at Akbar, it's CRAFTNIGHT!!!
Project: Wooden Watercraft
$2 Donation Por Favor
$4 Cosmopolitan Drink Special! The Akbar Cosmo: Fall in love with cocktails all over again!
HAPPY LA PRIDE YEEEAAAAHHHHHHH!!!!!!
With the LA River now hosting boating expeditions and fences around Echo Park Lake coming down for the great unveiling on June 15th, the last thing CraftNight wants is for you to be stuck rudderless on the open waters! Pick from THREE different watercraft made from wood that you will assemble, paint and name for your glorious adventures in the tub, the pool, the river, the lake, wherever there's agua! I have a garden variety sailboat, a schooner-type thingy with three sails, and a battleship for when you mean business. Ship supply is limited, first come first serve and first choice. If you get here too late for a ship… there is always an auxiliary craft! Come and play!
Remember now: Before Stonewall and the stiletto heard 'round the world, we who are just fine were deemed anything BUT that by the dull myopic majority of fear and bigotry. Even now we're still fighting the good fight for our rights as old castles crumble and new ways that make the human race just a bit more bearable are seeing victory. To those who came before us, we salute you. Cor Cordium 
A very packed weekend FULL of wonderful LGBTQ activities awaits you! Here are a mere few:
FRIDAY
Akbar is hosting MIX TAPE with DJs Rudy Bleu and Kimberly Kim from 5pm – 10pm (check the FB page to see what else is happening this upcoming weekend, the dance floor is going to be packed with hotness!)
Mugshot at the Airliner Celebrates Eastside Pride, see LaMuff, High Fashion, Lady Tragick and MOARRRRR 9pm – 2am
SATURDAY
DYKE DAY at Barnsdall Park from 12-6pm features family fun in the sun with music, games and a place to place your picnic! David LeBarron will be telling some stories to the kiddos, and I'll be there painting faces and drawing animals!
8pm Ian MacKinnon's Gay Historgy 3 at Silverlake's Spirit Studio uses his time-traveling chaps and sexy genie guide to school you about gay history in the way you've always wanted!
SUNDAY
Get your ass out of bed, shake off that hangover and get to the GAY PRIDE PARADE! 11am
And you know, all weekend all that Weho stuff will be flaunting and flirting with you, so have at it, get out there and be a boozy floozy, just don't forget to be choosy! If you want some Eastside love, Akbar, the bar that knows you best, will be here holding the cocktail with your name on it.
See you at the Craft Table,
JP Craft Captain
www.crafthead.com
www.akbarsilverlake.com