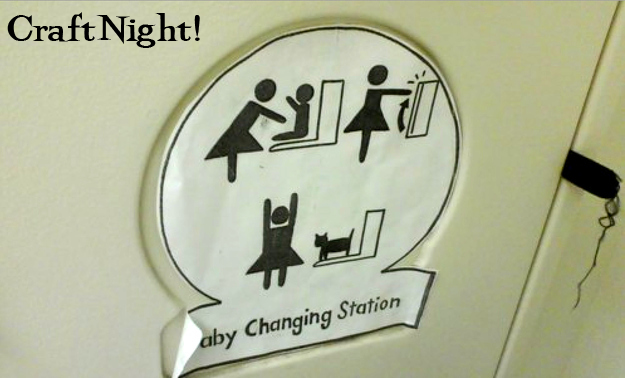 This Wednesday, May 22nd, 2013 from 9pm to midnight (or later!) at Akbar, it's CRAFTNIGHT!!!
Project: Sleeping Masks
$2 donation situation
$4 Cosmopolitan Drink Special >>> The Akbar Cosmo: Discover a cocktail that defines a new dimension of sassy (or trashy, depends on how many you decide to drink…)
CraftNight Lieutenant, Elaine Walker, has procured for us an entire BAG of awesome sleeping masks, you know, the ones they give out in airplanes, the lacy pink ones you see in technicolor movies in the froofy boudoir of a female protagonist? This is your opportunity to get one of these masks and make it YOURS through the adornment style of your choice. And then it's time to nap.
I'm not only a romance activist, I am also a staunch nap activist. I BELIEVE IN NAPS. And before you get all "I can't take naps, blah blah blah" here is what we know so far from years of studying napping people with electrodes stuck to their heads:
THE 2-5 MINUTE MICRO NAP = Effective at shedding sleepiness
THE 5-20 MINUTE MINI NAP = Improvement in motor performance, alertness and stamina
THE 26 MINUTE "NASA" NAP = A 1995 NASA study that found a "26-minute nap improved performance 34% and alertness 54%.
THE 60 MINUTE NAP = Improves alertness for up to 10 hours
Nothing zaps stress more than a nap, your heart rate and overall health is improved by napping, and every non-human mammal in the world naps, we humans just adjusted those naps to fit into one full night, which isn't actually all that natural or workable for some of us. When you catch yourself feeling super sleeping between 1-4pm, that's because you're actually programmed to feel that way at that time.
The protestant work ethic (largely the Calvinistic variety and tied heavily to American capitalism) is outdated, folks, just like how ye olde having one 9 – 5 job for 40 years (unless it's a county job, woop woop!) is NOT THE NORM, some of us work 10 – 14 hour days to make deadlines! It's time to stop seeing a nap as "lazy" and look at a naps as "opportunity." For some, napping just isn't available, or easy, but if at some point, those variables change, give it a whirl, the benefits are vast. No matter what hours you're working, or vacationing, getting a bit of snooze time is overall good for you and the rest of the world.
If you want to know more, check out the Boston Globe's guide to napping!
And yeah, even whales nap, here's some video… 
See You at the Craft Table,
JP Craft Captain
www.crafthead.com
www.akbarsilverlake.com