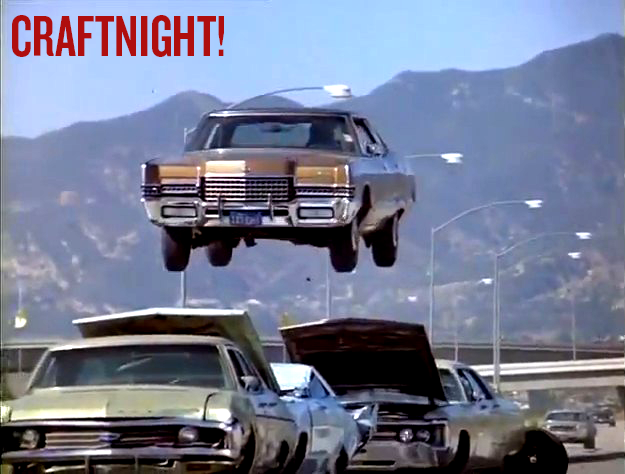 TONIGHT! Wednesday, January 11th, 2017 from 9pm until midnight (or later) it's CRAFTNIGHT!!!
Project: Mugs-n-Stuff 


$3 Donation Please

 
$4 Drink specials! Akbar: Confidence in a glass! 
There's nothing like sipping hot cocoa from your very own self-decorated fancy cocoa mug, is there? I've got limited supply of these lovely plastic receptacles, they are scientifically proven to hold hot cocoa, or even cold milk, or water, or whatever liquid you fancy!
When the mugs run out, and you don't get one in time, there will be no wailing or gnashing of teeth, because I'll have a "winter assortment" of other projects that are oh-so-seasonally-appropriate collection for this deliciously rainy season. Come on in and take a break, yeah you, a real bona fide break!
Because: Is life just a series of errands and New Year's Resolutions that you complete and BOOM, you accomplished a lot of stuff and everything's perfect? How about those less glamorous but just-as-important imperfect micro moments (ie: standing in line at the bank without looking at your phone, putting together a jigsaw puzzle of beach balls and cats, having meaningful and slow conversations, sipping cocoa)?
There is no doubt that there's work to do, things to finish, goals to reach, no one disputes such a thing. But if you don't relax and take time for yourself, nothing's to get done, because you'll be all crunch and yelly and not hearing the pulse of your own life force.
Recreation isn't a luxury, darling, it's a necessity. Come on over and treat yourself!
See you at the Craft Table,
JP Craft Captain
---
Upcoming:
Wednesday January 18th – SIGN MAKING SALON! Help Make Protest Signs for the upcoming rallies for yourself and others! Exercise your first amendment rights to be seen and heard:
**** Rally to Save Roe – Thursday, January 19 at 5:30 PM NCJW | LA Council House 543 N Fairfax. Los Angeles, 90036 >>> More Info Here
**** United Against Hate Inauguration March Los Angeles – Friday Jan 20 at 11 AM – 6 PM >>> Here's the FB Event 
**** Womens March Los Angeles – Saturday, January 21 at 9 AM Pershing Square >>> More Info on FB
---
Wednesday January 30th • 8pm • Bet Yer Bottom Bingo! ~~~~ The Winter Hearth Edition. We kickoff the year with numbers on balls, cozy and toasty,  just the way you like it! Win big bottles o' booze and other goodies!