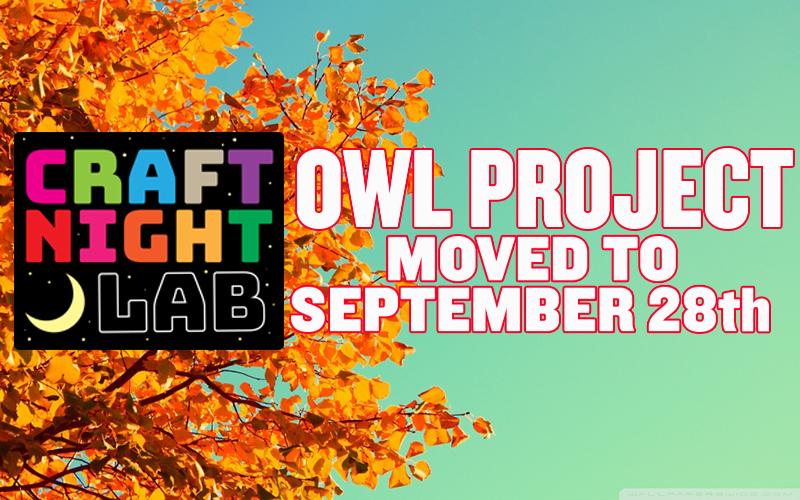 We decided that we'd like to move the CraftNight LAB Owl Project to September 28th! 
Here's all the info, same news, different date! Why? We realized that just under two weeks isn't quite enough time to get the word out about this really awesome event that we can't wait to do with you! We wanted to give you an extra week to get a friend to come on over and try this VIP experience, unique and not available anywhere else in the entire city of LA!
Read All About It Here and get your tickets!