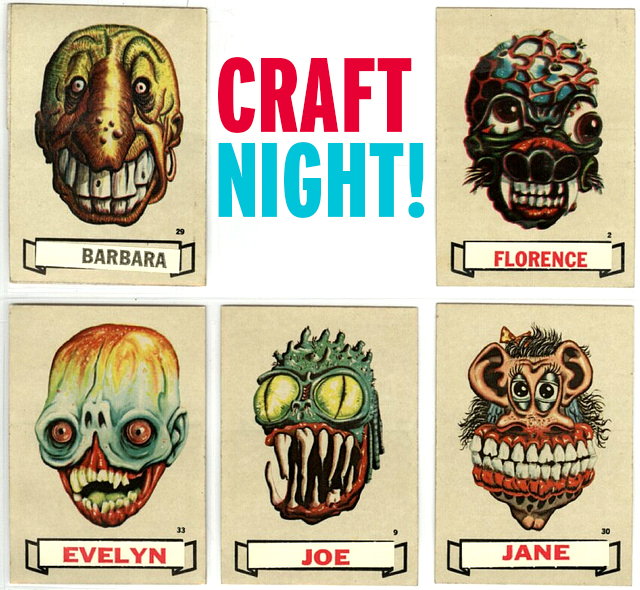 Wednesday April 4th, 2016 from 9pm until midnight (or later) at Akbar, it's CRAFTNIGHT!!!
Project: Monster Sand Art! 
$3 Processing fee, please
$4 Drink Specials at Akbar: We have just one cocktail… yours. 
Monster sand art, like monster trucks and monster burritos, is everything you could want in a craft. It gives you everything you need without asking for much in return. Peel off the special laser cut paper to expose the sticky side, and sprinkle colored sand onto it. That's all you do, and after peeling back more paper and pouring more sand, you get a freaky monster art piece that you may then decorate to your heart's content.
Legends and old dusty books of yore tell of hideous frightening creatures bent on destruction and bodily harm. Their presence was supposed to be an omen of bad things to come, a disturbance in the force, Joe never having a second cup of coffee at home. You have your human-sized monsters, like Dracula, Frankenstein, Werewolves and then you have the giant monsters like King Kong, Godzilla, Kthulu, those crazy creepy squeaky statues from Jason and the Argonauts, oh god, those were terrifying. You have your interplanetary monsters, your nuclear power gone wrong monsters, your fantasy monsters like griffins and harpies, your cross-species animal mutants, your cylon robots, replicants, and of course you have your self-made villain monsters like Doctor Octopus, Scarecrow and Green Goblin.
And then you have the GOP and it's current mishmash of diabolical doorknobs crawling all over each other bungling greed, trying to make sense of their misguided strategy to shorten the primary election cycle, giving them choices between "The Cotton Candy Hairpiece wearing Tangerine" and the "Scrotum-Faced Carnival Barker." Is this monsters? Is it mutants? Is it unprecedented? Only November will know for sure.
Let's make some monsters to blow off some steam.
Also: It is Marcus Kuiland-Nazario's birthday and he'll be celebrating at CraftNight! Come on in and give him a hug! Happy Birthday, Marcus!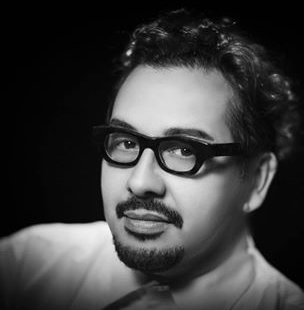 See you at the Craft Table!
JP Craft Captain
COMING UP:

   

April 13th – Finger Puppets! Fabric Fun in your FACE!
April 20th – Spring Grab Bag Crafts! Surprise Packet Love!
April 26th – Bet Yer Bottom BINGOOOOO!!!! (8 to 10pm) 
April 27th – Egg Carton Creatures!
SPECIALS in APRIL: 

APRIL 18th Ian MacKinnon's PLANET QUEER: INNER WORLD – What's going on inside? Come explore your Inner World.
Get inspired with QUEER performance, art, music, dance and more!

EVERY THURSDAY NIGHT IN APRIL
APRIL 7 14 21 28 
10PM Gina Young's SORORITY – a Queer Literary K-hole PERFORMANCE SITUATIONS, SCRIPT-IN-HAND READINGS, THEATRE, QUEERNESS, FEMINISM, DIRTY NEW YORK FEELINGS, CRUISING, ART BAES, LITERARY SALON SLASH PARTY VIBES