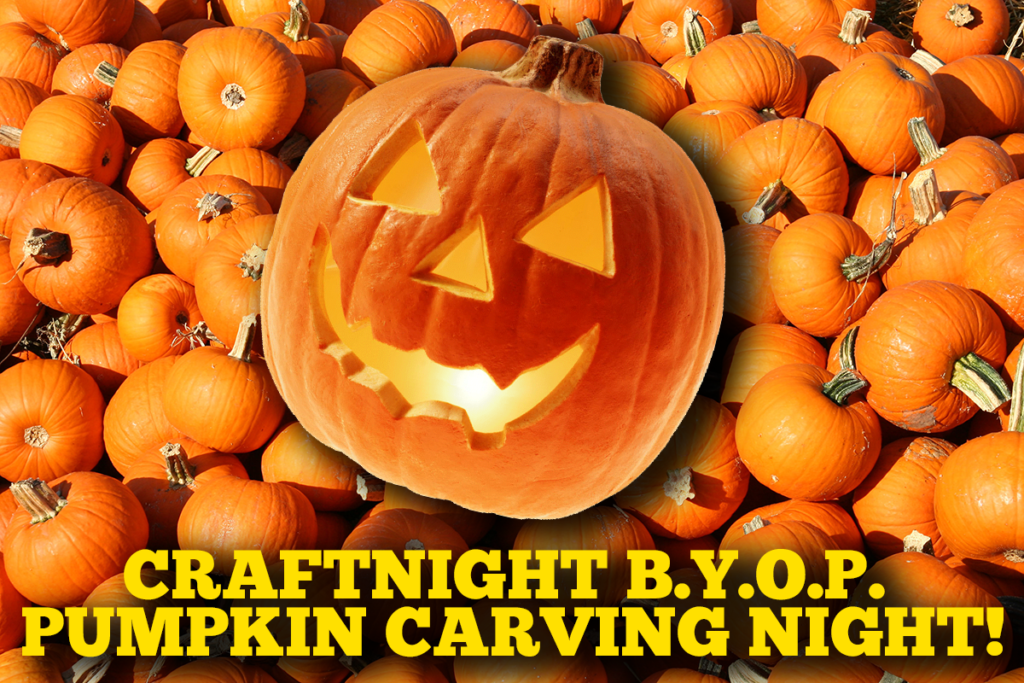 TONIGHT! Wednesday, October 26th, 2016 from 9pm until midnight (or later) it's CRAFTNIGHT!!!
Project: BYOP Pumpkin Carving! 
$3 Donation Please 
$4 Drink specials! Akbar: Bring Your Dirty Pillows! 
That's right: Cocktails and knives together again for PUMPKIN CARVING NIGHT!
You're gonna have to bring your own pumpkin! Carve it up, leave the mess with us, rejoice at your orange masterpiece!
I'm bringing a few pumpkins, and you can purchase one, but I might run out, so be prepared! I have all the tarps, blades, candles and bits for you to carve a pumpkin, so get over here and carve a face in a squash! This is a fine, traditional get-together with A-list Angelenos who know how to have Halloween fun. As we near All Hallow's Eve, your glowing hollowed pumpkin bedecked with interior candle will let passersby know you are feelin' the season.
See you at the Craft Table,
JP Craft Captain
---
NOW AND COMING SOON:

Visit www.gothtober.com which is our way of sharing the Autumn season with you! We host 31 days of online art treats, a new one revealed with each day! You don't have to go anywhere or do anything, it's viewable on your phone, your desktop, your tablet, YAY!