TONIGHT!!! Wednesday, June 20th, 2018 at Akbar it's CRAFTNIGHT! 


Project: Send in the CLOWNS




*******$4 PABST/TECATES • $5 Cocktail Special, the Silverlake Treat!    

    
*********$3 suggested donation, please!
>>>>>> SPECIAL OFFSITE CRAFTIVISM w/Planet Q see below bulletin to RSVP! 
CLOWNS!
Clowns! They remind you to play!
Clowns! They are the jesters of our times!
Clowns! They hide in gutters and EAT you when you decide to say hello to them!
How do you feel about clowns? I have lots of clown FACES. It's just the faces, aren't you delighted and excited? Some of them are goofy looking clown faces, others are more romantic-looking, more harlequin or mardi gras style. They're made of plaster, you get to pick one from the variety and paint one for your very own.
Clowns are complex, they've always been unpredictable. They wear makeup so you can't tell what their expression is, they do silly things or slapstick things… sometimes they're drunk or chase people with knives! Woo!
Anyway, come in and paint a plaster clown face, it ain't gonna killya… or will it? Eeeeeek!
See you at the Craft Table,
JP Craft Captain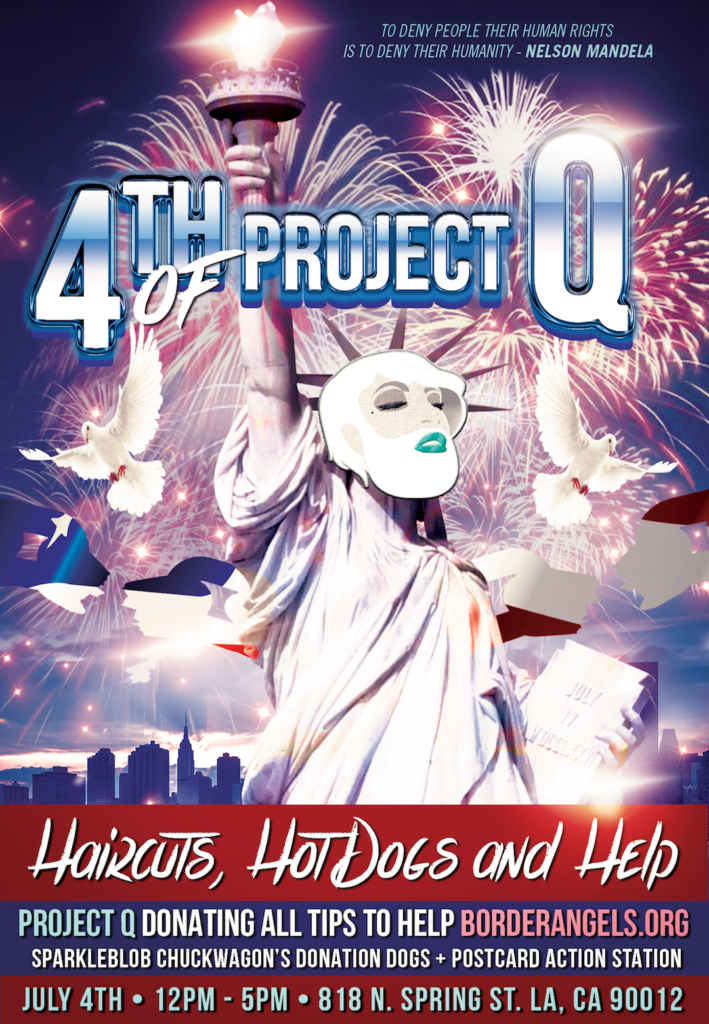 JULY 4th >>> WEDNESDAY >>> 12 to 5 *** Haircuts, hot dogs and HELP! CraftNight will supply information on what you can do about helping families being detained at the border. Postcards for you to mail to reps, and ways to donate and help.
There are still over 4,000 children who won't be reunited with their parents even after Trump's new executive order. People coming across the border that are being criminalized, incarcerated, and traumatized are fleeing death and violence in their own countries. Trump's new executive order won't stop people from seeking asylum.
Border Angels is an all volunteer, non profit organization that advocates for human rights, humane immigration reform, and social justice with a special focus on issues related to issues related to the US-Mexican border.