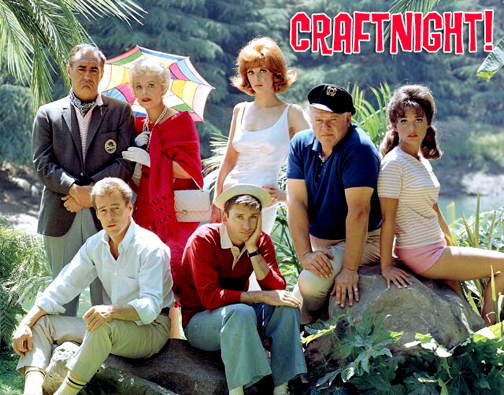 This Wednesday, May 20th, 2015 from 9pm until midnight (or later) at Akbar, it's CRAFTNIGHT!!! Project: Floating Ship  
$3 Processing fee, please
$4 Drink Specials, get to mingling, soon you'll be tingling! 
It's a simple foam ship, you assemble it, decorate it, and then head out on the high seas!
Against the elements, despite the primal dangers of the seas and the universe's seemingly or total non-obligation to serve you in any way, you are OUT THERE on the water living, surviving, being fabulous!
This craft is so awesome because it really does float, you can take it to a friend's pool and watch it bob around on the drink. You can pretend to be fiercely obsessive Captain Ahab or instead pretend to be tattooed and determined Queequeg! Navigate your boat your way, independent, free and to different shores.
Take that ship, take that plane, even if it's for one day, even if it seems impossible. There is power in the "reset" button. Give yourself a different environment, some silence, some trees, I don't know, whatever it is that you don't usually get, do your best to detach from the grind, and have some recreation.
Are you aware that every American owns the deed to 635 million acres of public land? I'm talkin' about Yosemite! Yellowstone! The Grand Canyon! Carlsbad! The Great Smoky Mountains! And then I heard crafts and cocktails is a pretty good local substitute if you just can't get away.
See you at the Craft Table,
JP Craft Captain
www.crafthead.com
www.akbarsilverlake.com
NEXT WEEK!!!! WIN BIG AT BINGO!!!!  May26th, 8pm – 10pm, AKBAR >>> Bet Yer Bottom Bingo!!! 50 cents per card, prizes galore including drink tickets, boozy bottles of spirits, strange and fantastic treats plus a killer grand prize this month! THE GOLDEN BINGO GRAND PRIZE OMG: CIARA!!! – Saturday May 30 – Club Nokia. Doors 8pm – show 9pm ONE PAIR OF TICKETS!!!
Tickets courtesy of GoldenVoice