This Wednesday, May 6th, 2015 from 9pm until midnight (or later) at Akbar, it's CRAFTNIGHT!!!
Project: Rainbow Button Fish Wall Hanging Kit   
$3 Processing fee, please
$4 Drink Specials, it's a dry heat, quench that parched throat for heaven's sake!   
EXCITING MEGA RAFFLE!!! (info below craft info)
This week we've got a craft kit trophy even your staunch republican family will appreciate! It looks like you hunted this fish all by yourself and mounted it on your wall! It's made from craft foam and colorful buttons, easy to put together, but looks really complicated like it took you three days!
Fool people into thinking you're one of those people who is out on the water by 5am tackle box in hand. Point at your button fish wall hanging and tell a fishing tail of how it really gave you a rough time, it was like Hemingway's "The Old Man and the Sea" struggling beyond all belief until you reeled it in! Nobody will be the wiser, since we live in a city and people think that cows are goats!
And on that note, I'll say that I'm actually typing this email yards away from Lake Tahoe, on my honeymoon!!! I'm very far away!!! A big thank you to all crafters who helped with wedding decorations for the last 3 CraftNights!!!
At the helm this week running the Craft Table will be CraftNight Lieutenant, Veronica LeBron! She will give you your supplies and also entice you to be a part of our mega raffle. Here's the info:
Presenting a Big Honkin' MEGA RAFFLE!!! WIN TICKETS!!!
We'll be doing a total of four drawings this CraftNight for 4 pairs of tickets to great shows at landmark LA Music havens The Roxy and he El Rey:
The Flamin' Groovies at the Roxy on May 13th! Doors 7:30pm – Show 9pm- 2 PAIRS OF TICKETS!!! 
THE ACID- Friday May 8 , El Rey Theater. Doors 8pm – Show 9pm 2 PAIRS OF TICKETS!!!
Tickets courtesy of GoldenVoice
UPCOMING IN MAY 
May26th, 8pm, AKBAR >>> Bet Yer Bottom Bingo!!! 50 cents per card, prizes galore including drink tickets, boozy bottles of spirits, strange and fantastic treats plus a killer grand prize this month!
THE GOLDEN BINGO GRAND PRIZE OMG: CIARA!!! – Saturday May 30 – Club Nokia. Doors 8pm – show 9pm ONE PAIR OF TICKETS!!! 
Tickets courtesy of GoldenVoice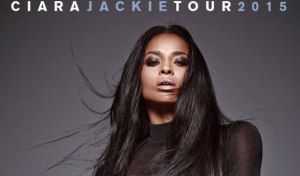 See you at the Craft Table, (in 2 weeks)
JP Craft Captain
www.crafthead.com
www.akbarsilverlake.com