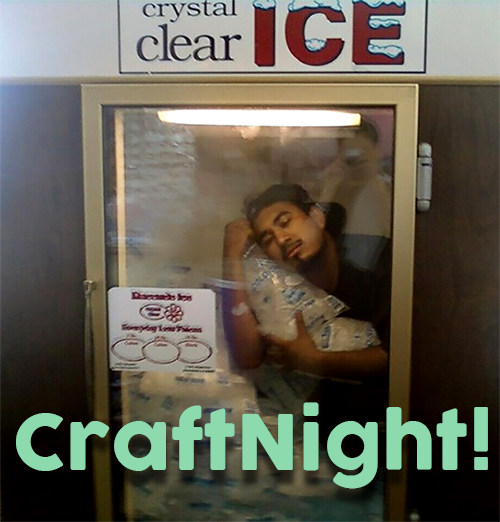 AKBAR AUGUST CRAFTNIGHT TONIGHT! 
Aug 28th CAMP SCENE BOX CRAFT KIT! 
@9pm to 'round midnight or later… 
$3 suggested donation
Project: Camp Scene Box Craft Kit! 

LAST WEEK I promised metal macaroni and those of you attending were NOT given that craft. The house was being treated for termites, we had to move a zillion things around, things got put who knows where… and I STILL can't find the gold spraypaint. It's dumb. 
Anyway… we'll get back to that in September when I find it. Meanwhile, I have this REALLY COOL DIORAMA THINGER for you to have tonight and I REALLY DO HAVE IT. 
I've been staring at it all month because I can't wait for us to make these. A diorama, as you know, is a a model representing a scene with three-dimensional figures. This kit comes with everything you need, and I'll have sparklies and other bits for you to decorate and expand your vision with it to your satisfaction.

Bring yourself, bring your friends, I'll have the cool air on, we'll have the frosty beverages, music, all the stuff needed to sit right down and have yourself a grand arty time! 

See you at the Craft Table, Craft Captain JP 
As you sip your drink, your macaroni project will dry, and then, you will have an heirloom that will be cherished by future generations! You can also attach some kickass letter beads or gems or what-nots to your metallic creation and make onlookers thrill with delight!
See you at the Craft Table,
Craft Captain JP
---
September Comin…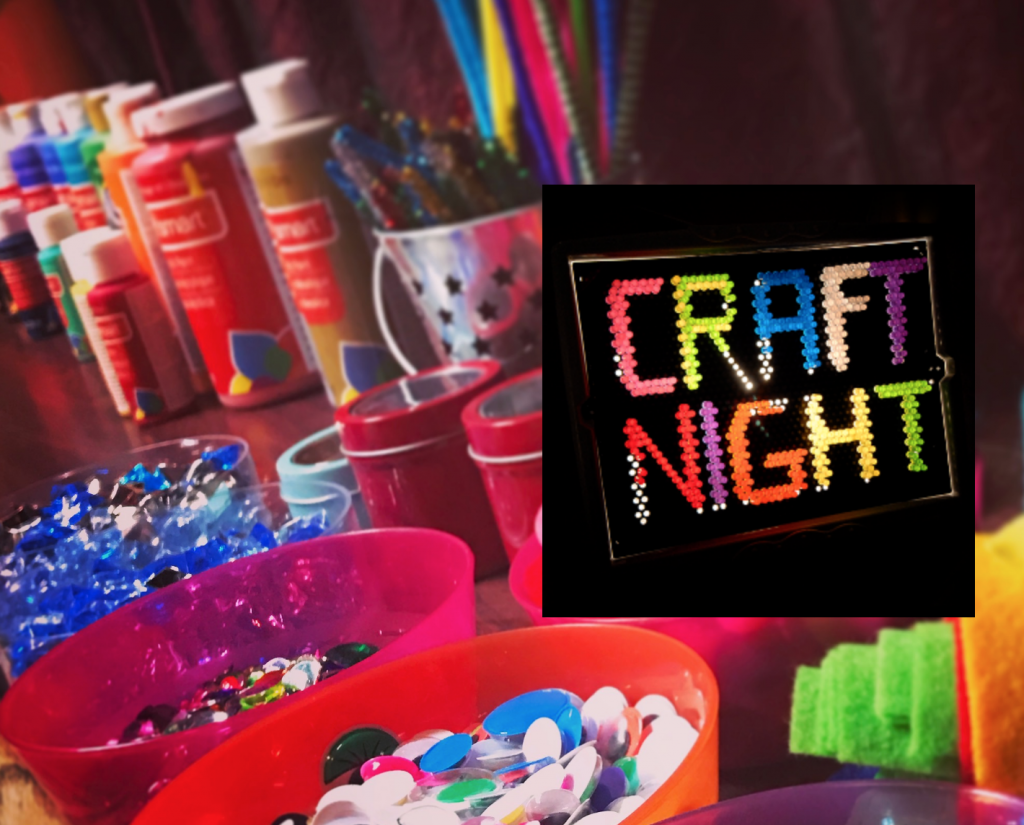 SEPT CRAFTNIGHTS 9pm 
4th – TBA (Craft Capt. JP)
11th – TBA (Craft Capt. JP)
18th – TBA (Craft Capt. JP)
25th – LAMBDA LITFEST Literary-Themed Craft! (Craft Capt. JP)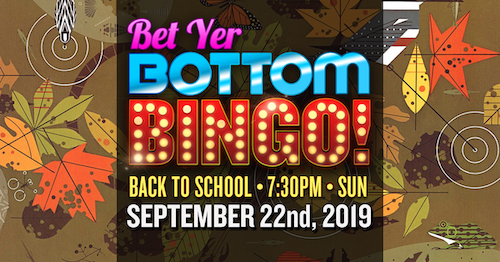 BET YER BOTTOM BINGO SEPT 22nd!
SUNDAY • AKBAR
7:30pm • 6 Games
Big Bottles o' Booze
YUMMY Prizes
Big Bottles o' Booze
Hot bartenders, cold drinks!