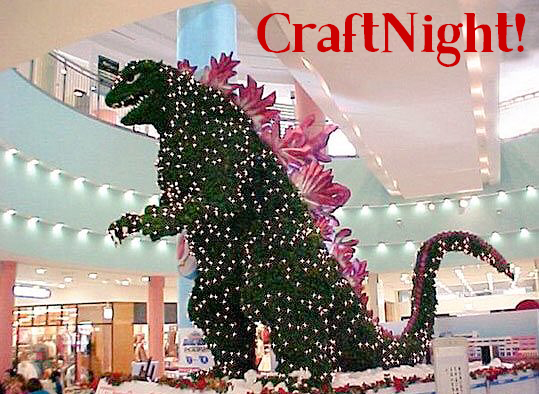 TONIGHT! 9pm to midnight at Akbar, It's CraftNight! Dec 5th, 2018
Project: HOLIDAY GRAB BAG! 
$3 donation, please! 
SparkleBlob's Holiday Show opened last weekend, for this weekend, we have a some seats available for DECEMBER 15th and 16th, all other shows SOLD OUT!!! Get yer tickets NOW!!! (see below this post) 
Well if it isn't time for an Ornament Jam, I don't know what is! Come on over and make an ornament for the tree, for a friend, for a loved one, for yourself! We'll have the regular sparkles and puffs, as well as joyful merriment and plenty of cocktails to warm you up! Painting? YES! Jems? YES! Hanging 'em up and admiring them? YES YES YES!!! 
If holiday stress and weirdness starts to cramp your style, just remember that in the end, your heart will outlast the ripples of your thought. The glorious sediment of who you are is always settled and sleeping beneath all the agitation of everyday irritants and mundane to-do lists. You ARE the ornament on the tree just like you're the fizz in the drink! 
In the midst of the seasonal brambles, don't forget to give to yourself the gift of you, and when you're ready: pass it on! 
It's togetherness, the sound of your voice, listening to someone, holding hands, memories, reaching out, a postcard, a phone call, a meal, truth and soul… these are what we all need for each other this December and always. 
See you at the Craft Table,
Craft Captain JP
---
UPCOMING CRAFTNIGHTS: 19th (Crafte Faire!) then CraftNight goes on hiatus and will be back on January 9th, 2019!  
---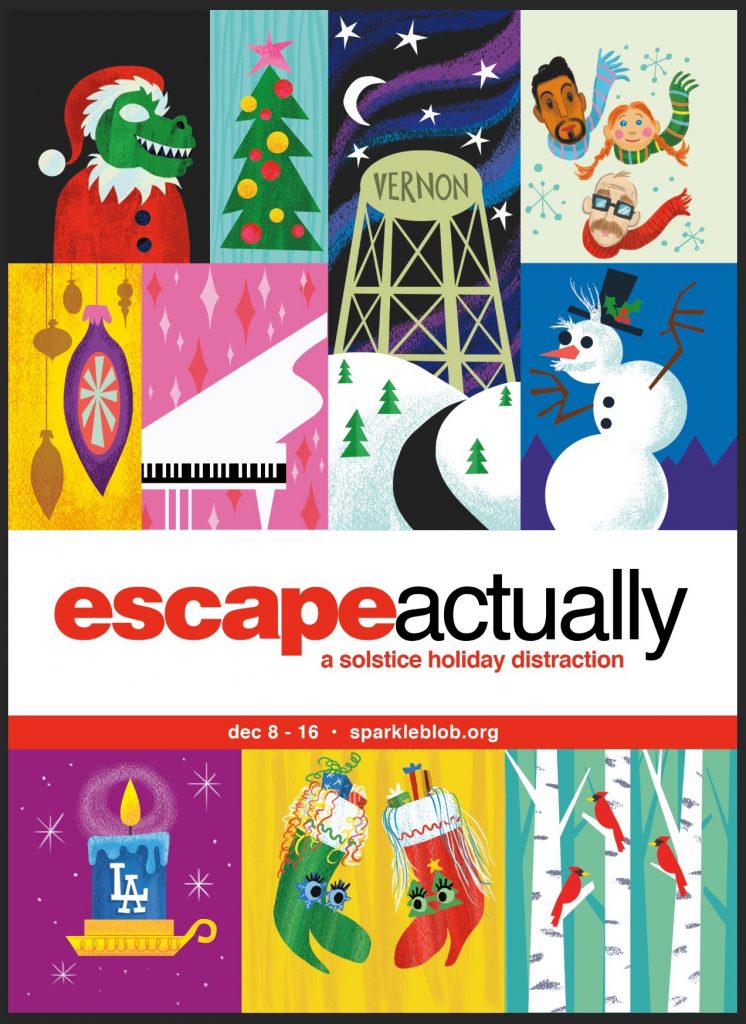 SparkleBlob's Holiday Show has ONE Weekend Left!
Written, directed and starring your Craft Captain, featuring a live band and a fantastic cast, with puppets and props we've built ourselves: please some see our show!
---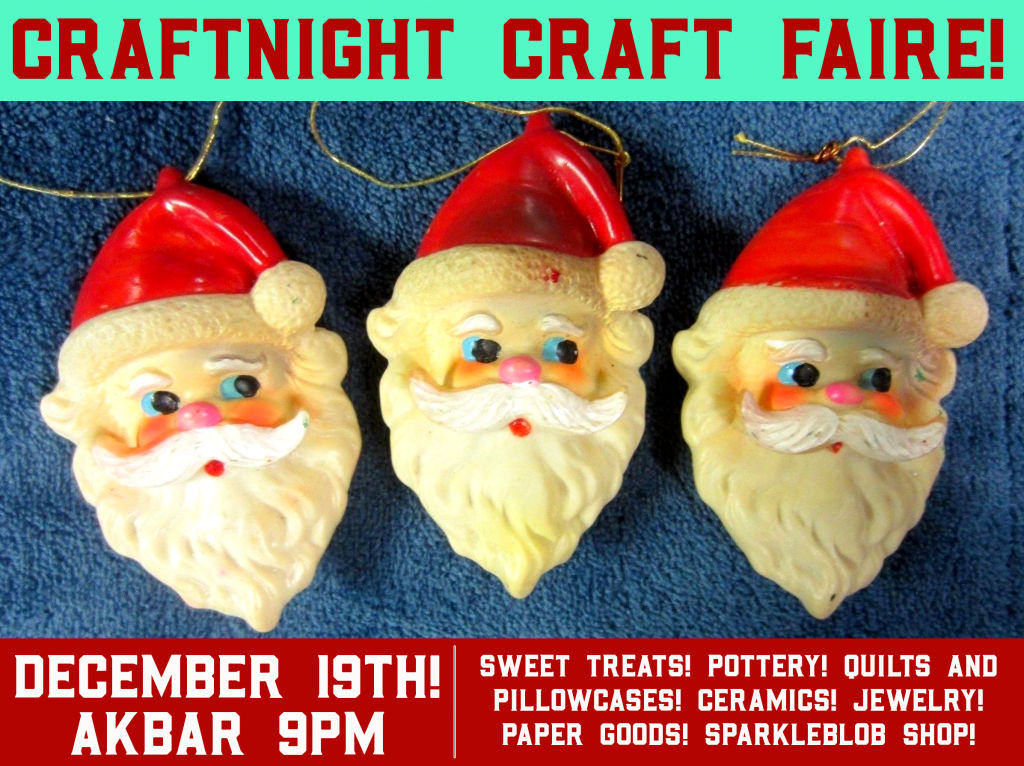 Ye Olde CrafteNighte Crafte Faire
December 19th • Akbar • 9pm – Midnight • Homemade goods by local artists for sale, crafting, drinking, merriment! >>>RSVP on the Official Event Page!

---

Bet Yer Bottom Bingo Xmas Eve EVE!
December 23rd at Akbar! Prizes! Booze! Winning! 50 Cents a Card, CHEAP!!!! 7:30pm to 10:30pm Get the Nitty Gritty >>>HERE!
---