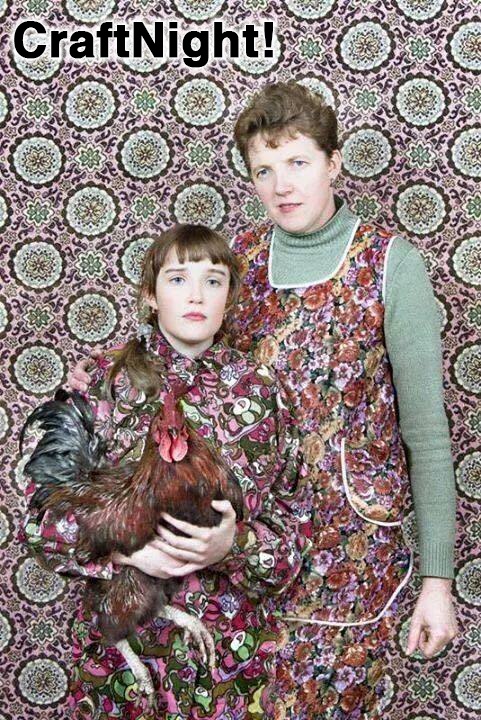 This Wednesday, September 20th at Akbar: 
8pm to 10pm DR. SKETCHY "Turkish Delights" Figure Drawing! (see link below: SO MUCH FUN!!)
9pm to midnight or later it's CRAFTNIGHT!!!
****Project: FALL Equinox Sun Catchers! 
*****$3 Donation Please 
******$4 Drink specials! Akbar: See What We Mean
It's FALL!!! Right now, you have the most Autumn enjoyment before you: the most pumpkin spice everything, the most football, the most fall clothing, the most harvest vegetables, the most haunted houses and scary movies and pumpkin patches, the most bonfires, the most colorful leaf changes, the most county fairs, and the most fall food recipes. 'Tis the beginning of seasonal autumnal splendor, a time of both abundance and wistfulness. Is Autumn a beginning or an ending? Can it be both? The daylight hours shrink, the darkness becomes more prevalent, yet there is also a spark. A glimmer of your creaturely nature may cause you to pause and say "I do believe I'm connected to it all!"
For pondering just that type of thought process, and to connect you with the seasonality of being human, we have really excellent Fall Suncatchers! You get one corny cartoony style one, and another hipster style geometric one! You also get a suction cup for hanging your craft in the window! This is lowbrow stained glass (plastic), it's very uncomplicated, you'll paint these with special suncatcher paint I ordered especially for this night! It's easy and painty, you can talk and do this at the same time, it's not a concentration breaker!
See you at the Craft Table,
JP Craft Captain
---
UPCOMING CRAFTS, ETC.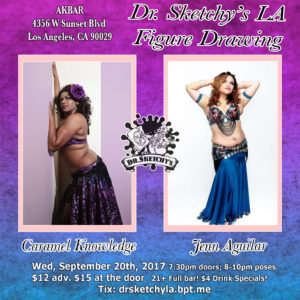 September 20th • 8-10pm • Dr. Sketchy's LA is BACK with "Turkish Delights" *** Live Model Figure Drawing & Cocktails*** Featuring:
Caramel Knowledge and Jenn Aguilar ***** TICKETS: http://drsketchyla.bpt.me/ **** $12 advance, $15 at the door ••• Facebook Public Invite: https://www.facebook.com/events/104409423631161

SEPT 24th SUNDAY!!! – Bet Yer Bottom BINGO on a SUNDAY?!? Yes! Special Limited Edition Weekend Event! 
SEPT 27th CRAFT – Fall Leaf Necklace! 
OCTOBER 2017 – Halloween Crafts BEGIN!!!