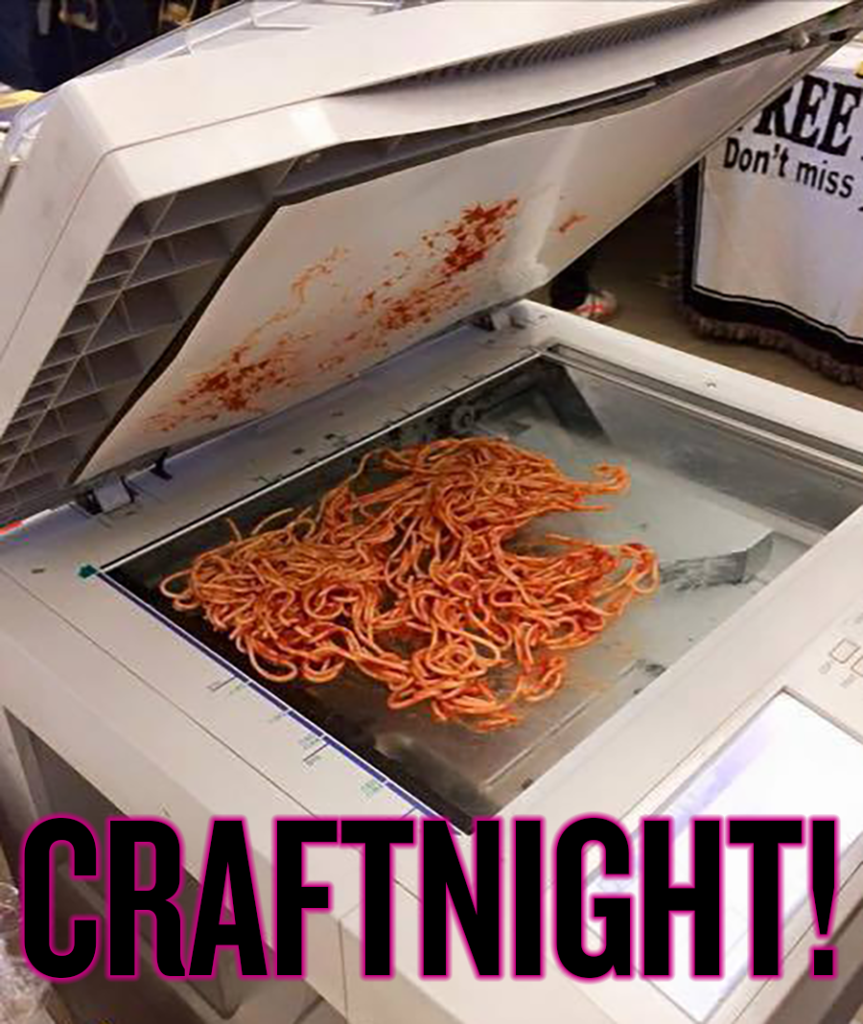 TONIGHT! Wednesday, May 24th, 2017 from 9pm until midnight (or later) it's CRAFTNIGHT!!!
Project: Flower Pot Craft!


$3 Donation Please

 


$4 Drink specials!

Akbar: We Bring Good Things to Life!

  
Flower pots are on the docket for tonight, your very own terra cotta fantasy come true. There will be lots of paint, lots of gems, lovely bits and baubles for you to contentedly adhere to your finished gardening container. It's a pretty deluxe setup, I've been giving you the extremely easy craft kits lately, this one's a nice mixture of both structure and freeform, I feel like it's a "two cocktail project" to be sure. I'll hand you a flower pot, and then you pick out a brush, the colors you want to paint with, and the decor you want to glue to it once the paint has dried. This is an excellent "gift craft" in that once it's complete, it's the perfect gift for you or someone special.
It's a gardening celebration! We've had such a great rainy season, it seems only right to coax forth vegetation and encourage growth. I mean, what's May for, anyway? Soon it will be the halfway mark of the 12-month session we call a year… which feels incomprehensible to me. Let's savor this 5th month, enjoy the breeze, the flowers, the swirling clouds and long light of extended days. Let's plant some seeds and watch them grow!
The #ResistMarch is June 11th, BE PREPARED!!! I'm leading FOUR special CraftNight sign salons with The City of West Hollywood! Find out ALL the information here, the next two are June 2nd and 3rd, read below to find out more!
See you at the Craft Table,
JP Craft Captain
---
UPCOMING CRAFTS, ETC.

May 29th – Bet Yer Bottom Bingo!!! 8pm – 10pm • 6 Games • Boys, Girls, Balls, FTW!!!!
May 31st – End of May Craft Project! 
CraftNight at Lesbians to Watch Out For OPENING NIGHT! >>> June 2nd • 7 – 9pm • Long Hall at Plummer Park
Were you there in '90s?
It's a flashback to lesbian / queer activism & organizing in '90s LA and WeHo … Avengers! Arrests! Street Resistance! Sexy Clubs! Bars & Zines! Queer Bands & Performance! >>> CraftNight hosts Protest Poster and Button Making! / Music from EZ Tiger /  Vintage Stickers plus Zines ++ / Classic footage from ACT Up Women, 'Lesbian Avengers Eat Fire Too' ++ / Refreshments/mocktails :: Learn More and RSVP 
CraftNight at

One City One Pride Day of History • 

Saturday, June 3

 • 11

am – 5pm

: Come before, during or after the Stuart Timmons LGBTQ History tour and make your own protest sign! City Council Chambers at the West Hollywood Library, 625 N. San Vicente Blvd, West Hollywood, CA 90069 >>> More info on this and ALL Events happening during One City One Pride
June 7th, Akbar • 9pm – June Pride Craft!
CraftNight at the DYKE MARCH • FRIDAY, JUNE 9, 6PM: 
The annual Dyke March begins at 6pm with a special protest sign-making workshop, followed by a march down Santa Monica Blvd. at 8pm. Confirmed speakers include: Supervisor Sheila Kuehl, Patrisse Cullors and janaya khan (#blacklivesmatter), Sue Dunlap, Lynn Harris Ballen and Judy Sisneros, and the City Council. Location: Sal Guarriello Veterans' Memorial, 8447 Santa Monica Blvd. http://bit.ly/DykeMarchWeHo
CraftNight Protest Poster Workshop at DYKE DAY!!! • Earnest Debs Park in East Los Angeles • Saturday, June 10 at 12 PM – 6 PM >>> The annual picnic in the park! Trees and grass and lots of room to spread out your most radical picnic spread! We will have DJ's, light programming throughout the day, food trucks, a selfie station and more! This is a FAMILY FRIENDLY LGBTQIA event!