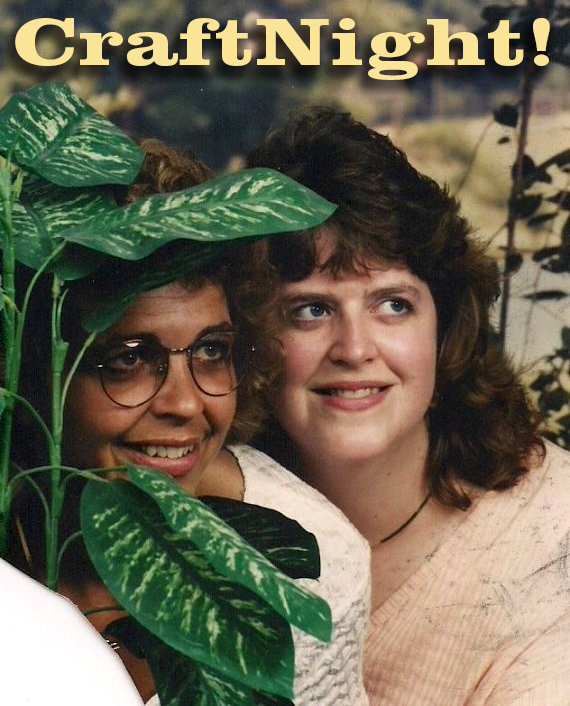 TONIGHT! Wednesday, April 26th, 2017 from 9pm until midnight (or later) it's CRAFTNIGHT!!!
Project: Science Sticker Symposium!  


$3 Donation Please

 
$4 Drink specials! Akbar: The Gay Cheers!
Patience isn't "in."
Worldwide, pushing and shoving has always been more popular. It's more acceptable to honk your horn, cut in line, get it to go, take the shortcut, read the summary and text rather than call. I take comfort that despite all this rushing around at maximum speed, slower speeds prevail.
In honor of process and change that cannot always be observed, we're going to embrace the virtue of patience by making a snail picture frame craft kit. It's outrageously easy to do this craft, its simple theme contradicts the project's inherent potential that only you can unlock.
So much has been going on, it's just good to turn the "busy" knob down and have us coast for a moment and move slowly… like a snail. I like to think that snails are really on the level.
When one's mindset gears down, sincerity seeps in, and a direct approach to existence bubbles up to the surface. "Fear of Missing Out" falls away, and the general feeling of satisfaction can be glimpsed. You are breathing, grass is growing, the planet is spinning: see if you can tap into those ancient default settings we learned of when consciousness became our bag.
Everything may feel hectic, all corners and distractions in your mind, in the world and on the news, yet here you are existing on the planet, you are doing that with no effort, despite it all. 
Large and tiny problems will come and go, and you're going to outlast those things until you don't. So perhaps give yourself some snail time, bestow upon yourself a leisurely nugget of uniquely uncomplicated bliss.
See you at the Craft Table,
JP Craft Captain
---
UPCOMING CRAFTS, ETC.

MONDAY April 24th – Bet Yer Bottom Bingo! Spring Fling Edition! • Akbar • 8pm – 10pm • Numbers, balls, boys, girls, prizes galore!
May 3rd – Bus Craft! I know you want a 3-D paper bus, because public transportation ROCKS!
May 10th – Ship Craft! Saiiiiiiilin' takes me awayyyyy to where I'm goin….
May 17th – Paint-Yer-Own Flower Pot!