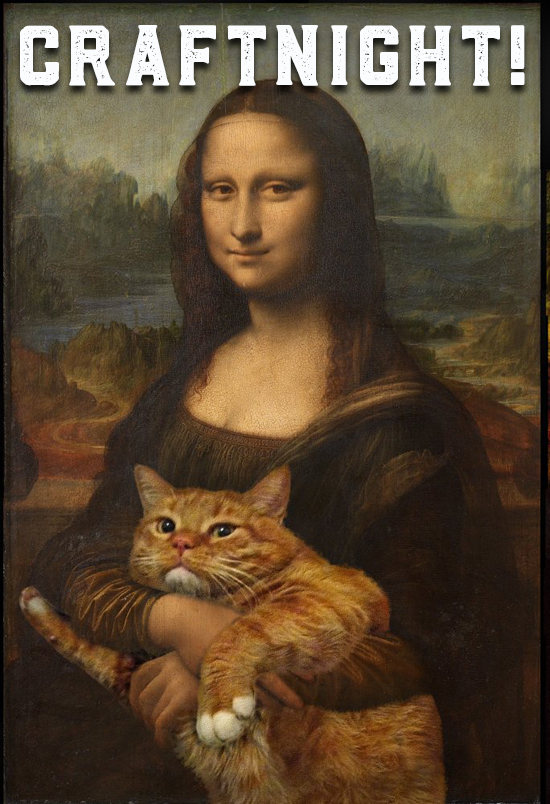 This Wednesday, March 1st, 2017 from 9pm until midnight (or later) it's CRAFTNIGHT!!!
Project: Women's History Month Stickers with the LGBT Center! 
$3 Donation Please 
$4 Drink specials! Akbar: Cocktail minded, life changing.  
SPECIAL GUEST: Bill Zide, candidate for LA City Council District 13, will be with us to say hello and do some crafting! Meet him! Find out things! 
The LGBT Center is crafting with us this week in honor of Women's History Month!
Throughout the invention of humans cataloguing our existence, in the majority of this process, women have been mentioned as nothing but a footnote or a reference and not seen as ACTUAL human beings who did stuff. Years and years and years of being left out of the books has built a bizarre, not-so-subconscious belief that women are just, you know, marginal participants on the sidelines of building the world.
There's a LINK between knowing what those before you accomplished and having the wherewithal to forge ahead and pioneer forth. That's why it's so SUCKY to know that there are all these unknown, squashed, ignored, undermined awesome female mathematicians, explorers, artists, scientists, etc. their stories forgotten, erased, or banished from all the lessons we had to learn in schools.
I mean… you've got a bloviating naval orange in the oval office, and we coulda had Hermione Granger. And why the HELL doesn't Hermione Granger have her own movie?!? Sigh. Harry Potter is a brat.
I would expect a lot of insecure corncob dudes to vote for Mr. Spray Tan, but a lot of WOMEN voted for him… which doesn't seem to make sense until you realize that our chronological records make the existence of important women seem shifty, unreliable, and "too experimental."
When I was in 5th grade at Pacific Christian Academy, my teacher, (bless her sweet, well-meaning, christian heart) told the classroom that she didn't think a female president would be good for the country, that women are too emotional. I was AMAZED that she said this. My male associates in 5th grade LOVED this, and my female constituents just seemed bemused and bewildered, but not angry. Strong women in the bible just got themselves killed or turned into salt pillars, everybody knew it, there just wasn't much to say. Tripe like this is still being taught in schools. IT'S STILL BEING TAUGHT. PEOPLE BELIEVE IT. AAAAAUUUUGHHHH!!!!
I illustrated some stickers, they are black and white, JP Originals, and I'm printing them on sticker paper. They are of scary woman things, because apparently, women are terrifying. If you don't like beavers, snatches, tacos, or bearded clams… don't say I didn't warn you.
I also ordered SPECIAL PENS and PENCILS. They are special because they came all the way from Humboldt, via Lush Newton, who runs the Art Center in the middle of town. Come on in and have a cupcake, color a political sticker, or make your own DIY one! Happy Women's History Month!
See you at the Craft Table,
JP Craft Captain