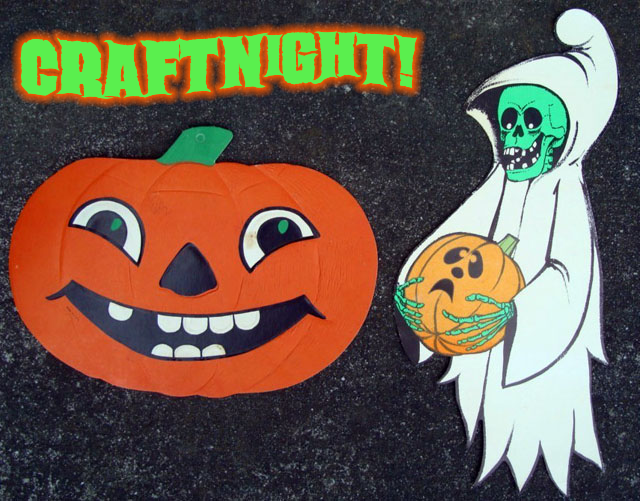 TONIGHT! Wednesday, October 12th, 2016 from 9pm until midnight (or later) it's CRAFTNIGHT!!!
Project: Halloween Lanterns with Optional battery candle for purchase! 
$3 Donation Please (if you want a battery-operated tea light, that's another buck!) 
$4 Drink specials! Akbar: Solutions for a Small Planet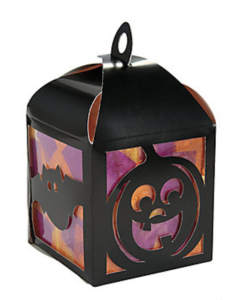 The light begins to wane ever slowly every fall. Though we are quite a few weeks away from Daylight Savings, here could be they way for you to avoid the Headless Horseman while making your way through the darkened thicket on your way home.
Make yourself a 3-D Halloween Tissue LANTERN! It's a luminous and darling craft for your Halloween decor collection 2016!!! I have battery-operated tea lights for sale that you can put inside your DIY Halloween decoration to create a colorful and eerie glow.
Your kit features cardboard frames, tissue paper sheets in autumn colors and sheets of acetate to make them sturdy and stable. These lanterns are perfect for hanging from the porch on fright night or for using as party centerpieces for your evening dinner soiree.
Includes tissue paper squares and acetate sheets, and I'll have all kinds of foam decorations, gems and other goodies for you to embellish your lantern to your heart's content.
See you at the Craft Table,
JP Craft Captain
---
ANNOUNCEMENTS:

Visit www.gothtober.com which is our way of sharing the Autumn season with you! We host 31 days of online art treats, a new one revealed with each day! You don't have to go anywhere or do anything, it's viewable on your phone, your desktop, your tablet, YAY!

October 17th at Akbar it's BET YER BOTTOM BINGO HALLOWEEN STYLE!!!! >>> 8pm to 10pm at Akbar • Creepies, Crawlies, Drinkies, Prizies, Numbers, Balls, Cuties, Crazies, you don't want to miss this one, it's oh so sinister, bone-chilling, spine-tingling FUN!!!
October 19th 9pm Akbar – 3-D Foam Haunted Houses – A Fan favorite!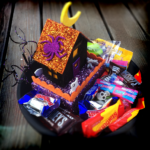 October 26th 7pm – 9pm @Akbar – CRAFTNIGHT LAB!!! Ticketed Event Craft Workshop with Food and Special Treats! Project: Lighted Fright House Candy Dish >>> Learn More Here!
9pm – Midnight or later @Akbar – B.Y.O.P. Pumpkin Carving! (We supply the tools, you supply the squash, or you can order one from us and we'll have it ready for you)