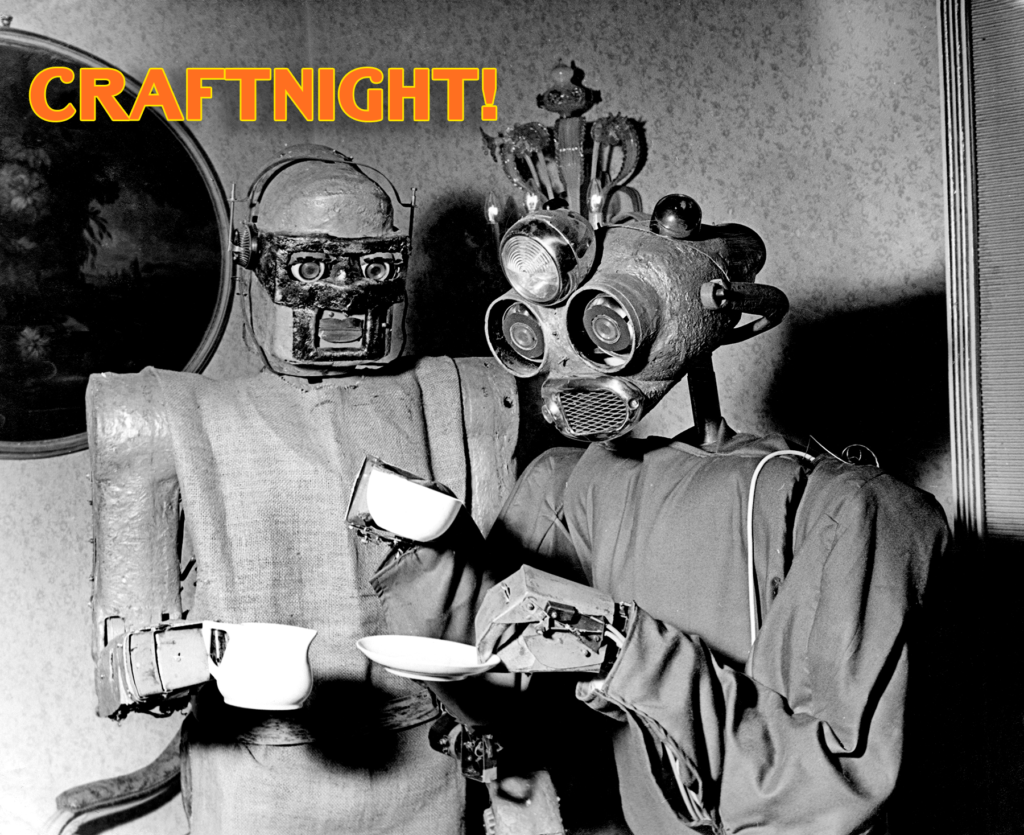 TONIGHT! September 7th, 2016 from 9pm until midnight (or later) at Akbar, it's CRAFTNIGHT. 
Project: Star-shape door hanger!
$3 Processing fee, please
$4 Drink Specials at Akbar: Live in your world. Play in ours!
We give away TONS of free information to social media sites, public spaces, and other places that have cookies, cameras, satellites, bugs, biometrics and god knows what else. NOT TONIGHT!!!! Keep people out or keep yourself in with a Star-shaped door hanger made by YOU at CraftNight!
CraftNight supports your right to have secret meetings, political thoughts, artistic ideas, experimental labs, subversive dance studios, wild sex dungeons, basically: exploring on your own time in your own space to be anything you want however you want to do it without anyone intruding on that process!
We have the doorknob hangers, they are foamy, friendly and fantastic. We will also have all the things for you to glue to it, so very many things! Lots of it is shiny, all of it is colorful.
Hang up your doorknob sign. Retreat into a space of your own and just be a person. You should support your fellow person's wish to also not be monitored by you, and everyone else in the world. You can write "Come on in" or "Get the hell outta here and don't bother me!"
It's a step in the right direction, it costs 1/500th of the price of the new iPhone 7 and works a zillion times better.
See you at the Craft Table,
JP Craft Captain
See you at the Craft Table,
JP Craft Captain
---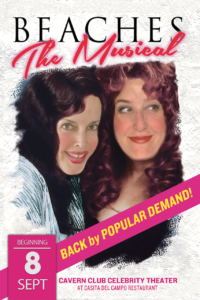 BEACHES IS BACK! STARTING TOMORROW SEPT 8TH!!! 
LA Weekly chose us as a PICK OF THE WEEK!
It was 1988. The LA Dodgers were the World Series Champions, Rob and Fab of Milli Vanilli were exposed as lip syncing meatheads, and Presidential Candidate, George Bush kept repeating "Read my lips: No new taxes!"
And then Barbara Hershey and Bette Midler made a movie about friendship, feelings and farewells that made us all laugh, cry and drink!
ALLSTAR CAST: Linda Pinda, Nancy Kissam, Mike Rainey, Matt Stevens, & Josh Fielstra on keyboard!
Directed by Julianna (JP) Parr <<<< That's ME, your Craft Captain, OMG!
CAVERN CLUB THEATER at Casita del Campo!
Learn more and get tickets NOW! 

COMING TO YOU  IN FALL: CRAFTNIGHT LAB SEPTEMBER 21st ***LIMITED ENGAGEMENT!***  An early evening craft experience with hors d'oeuvres, cocktails, high-end supplies and step-by-step guidance by JP to make a beautiful fall owl centerpiece with felt flowers!