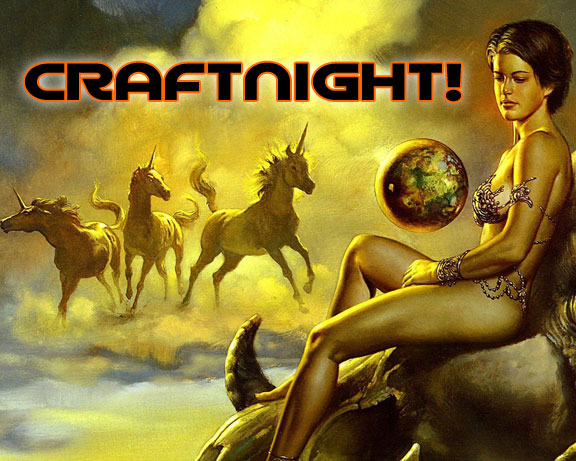 This Wednesday, November 5th, 2014 from 9pm until 12am (or later) at Akbar, it's CRAFTNIGHT!!!
Project: Scarecrow Face CraftStick Keepsake with Satin Cord!
$2 Processing fee, please
$4 Drink special: The Lyla ~~~~ Whiskey and Ginger Beer, never fear!
---
Scarecrow: I'd unravel any riddle, For any individ'le, In trouble or in pain…
Dorothy: With the thoughts you'd be thinkin' You could be another Lincon If you only had a brain
To celebrate the arrival of fall weather, we have a handsome little assortment of popsicle sticks and adhesive foam shapes that form a decorative fall keepsake in the form of a scarecrow's face! It's just darling, and it'll scare away any pests lingering around your garden or your office or your front door.
Daylight savings is here! You know, the practice of turning the clocks back an hour to make it easier for people in 1918 to tend to their crops? It's here! Just like McRib, Fall is BACK, and it's darker, rainier and colder than ever! Get in here and we'll warm you up, Akbar style!
See you at the Craft Table,
JP Craft Captain
www.crafthead.com
www.akbarsilverlake.com
---
Upcoming:
Wed. November 19th 9pm >>> SQUARE DANCING CRAFTNIGHT with TRIPLE CHICKEN FOOT!!!
Tues. November 25th 8pm – 10pm >>> BET YER BOTTOM BINGO!!!
Wed. November 26th >>> No CraftNight because AKBAR'S "PIE" DANCE PARTY!!!